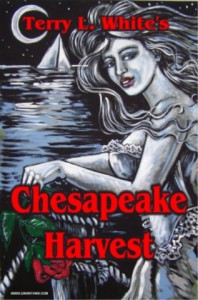 I had a comment the other day that I tend to write about women. I am not sure if this was a complaint or an accolade. I am a woman, and while some folks say a female should not even attempt to write from the male point of view – when in point of fact Stephen King proved otherwise in Rose Red and Dolores Claiburn – I am drawn to illuminating the woman's lot.
It seems to me that there is a body of history written by half of the participants in any given era. Men go off to war and have the big adventures in their life, and when they are old, they write about the glory parts and never mention the women who stayed behind. This is right and proper, but that old saying about a good woman standing behind a successful man is true. Women do a lot – and deserve to have their stories told, no matter how humble, as part of a larger story.
I write about women because they have battled to keep their families fed, houses warm and husbands pumped up so they could slay dragons. They have brought in the harvest and rocked croupy babies. They have waited for their men to come home without fanfare and with courage, because it takes courage to make the story whole.
Six of my novels spotlight the role of women in the grand history of the Eastern Shore, a place rife with difficulty and disease, sweltering heat and isolation. I call them my Chesapeake heritage books because the women who built this place were strong and unyielding in the face of adversity and loneliness. They deserve a place in history, and because there is so little told of women in the greater tales of nation building, I have chosen to bring women and their lives into life in my tales.
Women's histories, for the most part, remain untold in the shadows of the events that shaped the home of the brave and the land of the free, because there are few written records of their contributions. My stories may not be heroic tales in the common sense of the word, but they are stories of women who endured and thrived in the atmosphere their men left behind. And they deserve to be shared.
______________________
Terry L. White served on the board of directors for the New York Folklore Society and has published 20 titles in e-books and/or paperbacks. Learn more about Terry from her blog and her Amazon author page.
[subscribe2]