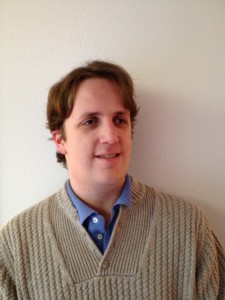 John Abramowitz is a long, tall Texan (sorry, Lyle Lovett) born and raised in Fort Worth, Texas. Educated at Grinnell College in the great state of Iowa, he keeps on good terms with both states by consuming large quantities of both barbecue and corn on a regular basis.
He currently lives in Austin, Texas, where he practices law during the day, writes books in the evening, and sleeps far too little.
He is currently writing The Weaver Saga (YA/paranormal) and The Legal Fiction Series (urban-fantasy legal thriller).
John's latest is Atticus for the Undead:
The next chapter in the struggle for equal rights begins!
Hunter Gamble is an idealistic young attorney in a very special area of the practice: arcane defense. Funded by enigmatic billionaire Charles McClain and aided by shy-but-energetic research attorney Kirsten Harper, he's making the world a better place — one v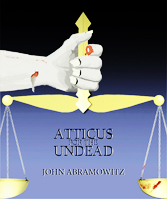 ampire, zombie, or werewolf client at a time. After all, they deserve their day in court too, right?
When a young zombie walks into Hunter's office accused of murder (by brain-eating), Hunter's idealism is tested as never before as he struggles to secure the man's freedom. To do so, he must square off against a savvy and ambitious district attorney, contend with a judge who is deeply biased against arcanes, and stand up to a human supremacist group which will stop at nothing — not even Hunter's own death — to see his client convicted.
This title is available from Amazon, Barnes and Noble and Smashwords. Learn more about John Abramawitz from his blog. You can also find him on Facebook and follow him on Twitter.
[subscribe2]