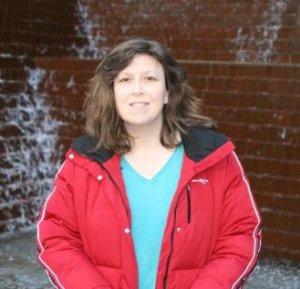 As an author, one of the questions I'm asked quite often is: "where does your inspiration come from?" Frankly, I find that perplexing, even more so when it comes from another writer. I was speaking with a talented graphic artist the other day. She asked me, "don't you hate it when people want to know where your inspiration comes from? That's so ridiculous. It would be more appropriate to ask where doesn't your inspiration come from?"
I'd always dismissed the question: scoffed at it, then indignantly deleted it whenever I saw it come up in writers' discussion group emails. It wasn't until this graphic artist rephrased the question to me that I realized that it's not about being a writer – it's about being creative.
Inspiration can come from anything and everything: a line in a song, three arctic hares playing in my yard, the mist rising over the mountains, or even a paper cut. One merely has to be open to the ideas these things can spark.
Revenge is always inspiring. Torturing, humiliating and killing someone who wronged you is great therapy – well, on paper, of course. Justice is the most noble of inspiration – bringing an important cause or issue to the attention of the masses through your writing. Paying tribute or homage – representing someone or something with passion is never a bad thing either. In February 2010, I went to the Vancouver Olympics as a spectator to catch a couple of hockey games. I never dreamed that the spirit of the event would suck me in, sweep me off my feet and blow my mind. When I returned home, the effects of it came with me, and within a couple of weeks I decided it was an experience I wanted to share with the world. So I made it the backdrop for my latest suspense novel – figuring out how to work it in spawned an entire story in and of itself. Voila, there was my new book.
Proof positive: one never knows what will trigger inspiration.
If you mean 'physically' where does my inspiration happen – well, the bathroom. No, I'm not being crass. Think about it. When you're brushing your teeth or in the shower, it's one of the few instances when you're actually taking time for yourself. Your mind isn't distracted by your boss, television, spousal-type-unit or chores. It's just you doing things that don't require concentration. So what better time is there to set your mind free and allow those literary epiphanies to find you? Nearly every one of the plot twists or surprise endings I've come up with in the past year has come to me then.
Real life supplies us with plenty of ammunition for our arsenal of ideas. Look at the recent news story about exploding watermelons in China (not kidding), the WikiLeaks drama, and the now famous 'kissing couple' during the Vancouver riots. Those have all the makings for a science fiction, suspense, or romance novel, respectively. You can write a story about anything if the spirit moves you.
*     *     *     *     *
This post originally appeared on Larry Matthews' Blog in June 2011.