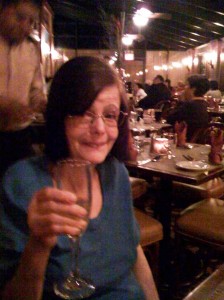 Carol Tibaldi was born and raised in Bayside, New York and attended Queens College of the City University of New York. She loves to travel and has lived in London and Los Angeles. For twenty five years she worked as a newspaper reporter and covered the crime beat. She is a history buff and loves to research different time periods having a special affinity of the prohibition era and the Civil War. Willow Pond is her first novel and she is hard at work on the sequel.
__________________________
Willow Pond by Carol Tibaldi
The Roaring Twenties crumble into the Great Depression. Bootlegging is flourishing. Virginia Kingsley, New York's most successful speakeasy owner, is queen of that castle.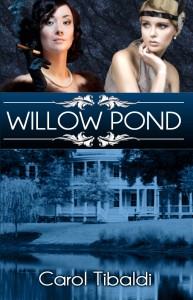 Rudy Strauss wants to help with her business. Virginia, wisely suspicious, refuses. He shifts his trademark toothpicks to the other side of his mouth and asks about her niece, Laura, and Laura's nineteen-month-old son, Todd. Virginia warns him off, but Rudy is intrigued.
Laura is movie star beautiful but it is her ex-husband, Phillip, who is an actor. Laura, a writer, is devastated when Todd's nanny calls, hysterical, saying Laura's son has been kidnapped.
Willow Pond is available at Amazon in print or Kindle editions and at Barnes and Noble. You can learn more about Carol and her writing at her website and her blog. You can also find her on Facebook and follow her on Twitter.
[subscribe2]