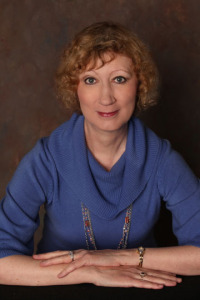 Cynthia Collins is from Jefferson City, Missouri. She began taking piano lessons at the age of five and had every intention of pursuing a career in music. After graduating from Drury University in Springfield, Missouri with a degree in music theory, her studies continued with a summer in Salzburg, Austria and graduate work in New York.
While working in the performance and administrative sides of the music industry, she realized she was spending much of her spare time watching the ships in New York Harbor. In 2004, she signed up to volunteer at the South Street Seaport Museum and was soon hired to work in the office. She was asked to write about the museum's ships, and took sail training lessons aboard a nineteenth-century schooner. Her interest in maritime history and historic houses grew along with her responsibilities of writing grants, giving tours, and working with related public programs. She was one of the dockside volunteers for the New York portion of the 2006 Godspeed Sail to commemorate America's 400th Anniversary, and wrote a five-part series about the schooner Ernestina located in New Bedford, Massachusetts.
The Unicorn Tree was released in April, 2012 and is Cynthia's debut novel. She has over thirty articles about history published online, and has had two short stories published by the quarterly writers' journal, The Storyteller. Both stories, "A Season for Christmas" and "The Signature," received a People's Choice Award for 1st Place Fiction. For more information, visit her website at: www.cynthia-collins.com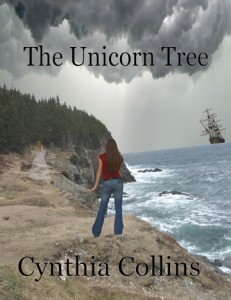 She could see in the library from the stairs and realized she was looking directly at Mirabelle's portrait. It wasn't her imagination. Mirabelle was watching her.
She stopped suddenly, her legs unable to continue up the stairs. Her hand tightened around the banister as she tried to steady herself. She wanted to turn away, but Mirabelle's eyes silently held her gaze with an insistence impossible to ignore.
In a New England seaside town, Lisa Duncan, a 17-year-old high school senior, has an assignment to tour a historic site and write a report about it. She chooses Mirabelle Manor, a large estate overlooking the ocean, built by a nineteenth-century sea captain for his wife. During the tour, she thinks Mirabelle's portrait is watching her. One of the items on display is a diary, open to a passage about going to a place called the unicorn tree to watch for ships. This appeals to Lisa because her brother is currently on a commemorative voyage, sailing across the Atlantic. When news arrives that his ship is lost at sea, Lisa's interest in the diary changes from curiosity to determination in hopes of discovering what happened to him.
The Unicorn Tree is a work of literary fiction for young adults ages 17 and up. It combines the mystery of a historic house, tall ships, and getting lost at sea with universal themes of family, friendship, uncertainty, and independence. It's published by Mockingbird Lane Press and is available in paperback and Kindle on Amazon.