Today we're pleased to announce the winner of the 23rd weekly Flash Fiction competition at Indies Unlimited.
The winning entry is rewarded with a special feature here today and a place in our collection of winners which will be published as an e-book at year end.
A total of 44 votes were cast in the contest this week. The winner (with 30% of those votes) is Ed Drury.
Congratulations to Ed, and thanks to everyone who participated – excellent entries! Now, without further ado, here's the winning entry: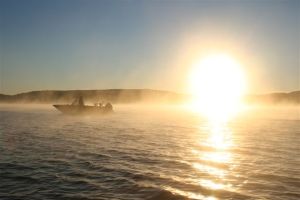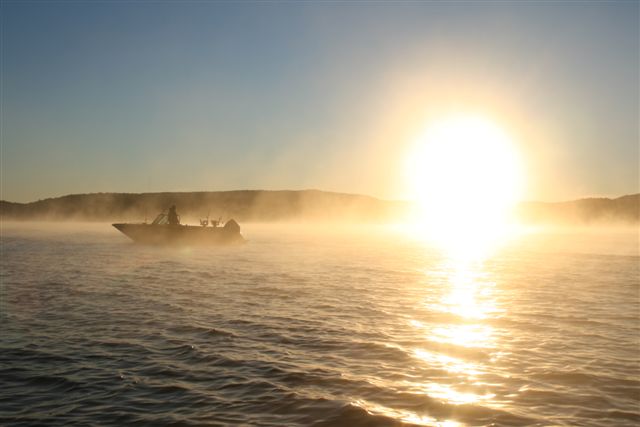 Early Start

by Ed Drury

George killed the evinrude engine and let the little boat drift on the water. The morning air was cool and damp. The sun had just peeked out over the horizon and it's first rays shone through the early morning mist. It was time.
George had carefully chosen his latest playmate. A local high school guidance counselor who had strange proclivities to say the least. He followed him around for weeks, watching his comings and goings. He had to be sure he was the one. Accusations and rumors were one thing. But truth be known, George knew the type. It didn't take long for George to see all he needed to about the middle aged counselor. Seems the counselor abused his power over young girls, giving them very bad advice indeed. Getting his confession was a simple matter of persuasion.
George was in his favorite spot on the lake. It was where he took all his playmates after a "session." Well, the pieces of them that were left that is. George opened the cooler and one by one removed the garbage bags, each containing a small cement block, plus a little bit of his friend. Five packages in all.
One by one, he quietly dropped them over the side to join his other past, shall we say, acquaintances. Power tools had certainly made life simpler these past few years. George smiled as he restarted the motor. Evinrude, Black & Decker, and George. Quality law enforcement products.
*     *     *     *    *
The photo was taken in October 2007 at sunrise on Lake George, New York.