C.A. Shives is the author of PHOBIA, a suspense novel based in a small Pennsylvania town.
When not reading, writing, editing, or publishing, C.A. enjoys watching a good action movie. The author also spends time target shooting on the range and raising backyard chickens.
A second book in the Artemis Herne series is scheduled for a Thanksgiving 2012 release. C.A.'s upcoming novel weaves a dark tale of horrific vigilante justice tainted by the bitter taste of revenge.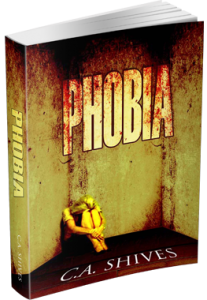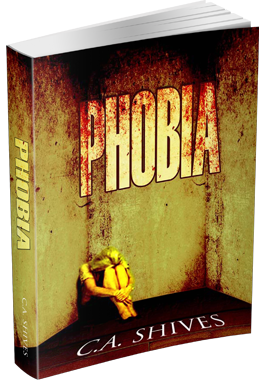 PHOBIA is available from Amazon US and Amazon UK.
Panic invades a quiet town at the discovery of a woman's dead body, bound and covered with poisonous snakes. The grisly homicide ignites the instincts of police consultant Artemis Herne, who must confront his own haunted past to uncover the frightening pattern of the killer. Every victim suffers from a phobia. And every murder transforms the victim's worst fear into reality.
As Herne plunges into darkness and hunts for the truth behind the gruesome killings, he soon realizes that everyone has a fear to face.
"The author of this book is an excellent descriptive writer. She describes every character and place in this book, so that you can actually picture them. The book kept me guessing to the very end. Definitely would recommend this book to my friends to read!"  5-star Amazon reader review.
"This book blew me away! I couldn't believe this is a debut novel. It takes place in the small town of Hurricane, Pa. I don't want to give anything away but the opening of the story will suck you in. It starts off strong and only gets better. Great read!" 5-star Amazon reader review.