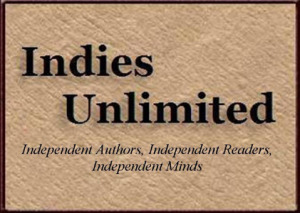 I launched Indies Unlimited on October 6th, 2011. It was always my intention to bring on more talent and turn this thing into a nuclear-powered Death-star of a blog.
K.S. "Kat" Brooks joined Indies Unlimited on December 12, 2011 as my co-administrator. Her knowledge and experience have been of inestimable benefit to the credibility and growth of Indies Unlimited. Kat and I set about recruiting a multinational team of all-star contributors.
Over the course of the last year, we've published over 1,700 features, including over 560 staff articles, 173 guest posts, 280 announcements, 110 interviews, 150 sneak-peeks, 52 like-fests, and more than 40 tutorials. Of course, we also feature like-fests and flash fiction challenges. We have quite the toolbox here.
In our first year of operation, we were selected as a finalist in the Independent Book Blogger Awards, showing Indies Unlimited can stand shoulder to shoulder with the best blogs out there.
Thanks to the IU staff and to the community of IU readers and fans for a great first year. We'll keep working hard to make this the best place on the internet for both writers and readers.