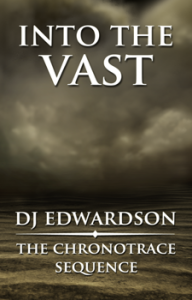 When Adan awakes in a research facility known as the Institute he has no memory of who he was. Worse still, the scientists nursing him back to health don't seem to care. They only seem interested in him as a research project. But the strange technology they've fused inside of him and his missing memories are only the beginning as he finds himself swept up in a conflict between the researchers and the last remnants of humanity untouched by their experiments.
Step into the journey of one man to rediscover his own identity and in the process to save humanity from its greatest enemy: itself.
Into the Vast, the high-tech Science Fiction novel by DJ Edwardson, is available from Amazon.com, Amazon UK, Kobo and Barnes & Noble.