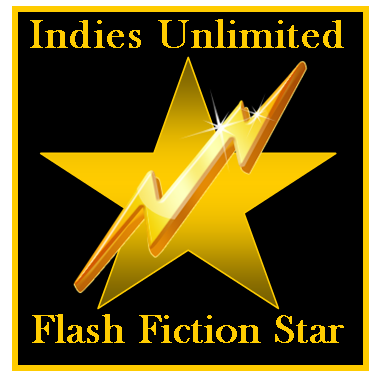 Dick Waters returns with a vengeance as the readers' choice in this week's Indies Unlimited Flash Fiction Challenge.
The winning entry is rewarded with a special feature here today and a place in our collection of winners which will be published as an e-book at year end.
Without further ado, here's the winning entry:
---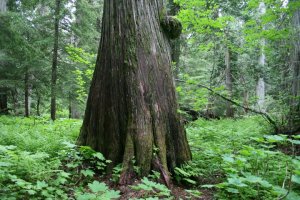 Fire Leaf Mating Call
by Dick Waters

OG having real bad day.
OG knows now not to eat thunder berries.
OG's body make thunder, and smell like wild boar.
OG run for bushes, but slow and mess covering.
OG take off cover to wash.
OG done, but not watch and use fire leaf.
OG's butt on fire…scream.
OG feel earth move, see Spear-mouth charging.
OG drop cover, run fast and climb big tree.
OG watch Spear-mouth eat OG's cover.
OG's ears hurt when Spear-mouth cries.
OG wish he had friends.
OG friends killed when OG sneeze and throw rock too soon.
OG make friend with bear cub but mother scare OG away.
OG watch Spear-mouth turn in circles.
OG hear noise above him.
OG see painted warrior face.
OG more scared.
OG see warrior's long spear.
OG going to be killed this day.
OG open eyes and point to chest and say, "OG."
OG see warrior tilt head and watch OG.
OG caught between mad Spear-mouth and warrior closing-in.
OG see warrior looking where cover was.
OG close eyes and wait for warrior spear.
OG smell flower.
OG open eyes and see pretty girl warrior.
Pretty girl warrior see all of OG.
OG like what he sees too.
OG having much better day now.
OG watch girl warrior throw spear at Spear-mouth.
OG going to eat meat tonight.
OG glad he eat thunder berries, but never again.
OG have more than friend to hunt with.
OG worry about cover some other day.