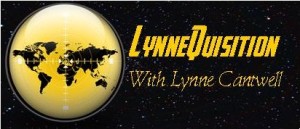 This week, we're beginning a new feature called LynneQuisition. Once a month or so, I'll be grilling – er, asking questions of – some of the big names in our nascent industry.
My first guest is Joel Friedlander, a.k.a. the Book Designer – a great site with tons of terrific info for indies. (The fact that he picked up my IU post about formatting books for CreateSpace has in no way influenced my opinion of his expertise.)
Joel, thanks for being my guinea pig. First, you're a print guy. How did you end up giving advice on ebook design?
Joel: Yes, I do refer to myself as an "old print guy" but typography is the common thread between print books and ebooks. Although our ability to produce consistent, beautiful typography doesn't include reflowable ebooks at the moment, the principles of typographic design haven't changed. And most of the advice I give to ebook authors is about their cover designs, and there's less difference between an ebook cover and a print book cover than there is between the interiors of those books.
Lynne: I think a lot of indies upload their books to Amazon and Smashwords, and call it a day, without ever considering doing a paperback (never mind a hardback!). Do you think that's misguided?
Joel: This depends on the author's marketing plan and the kind of books she's publishing. There are authors who are losing out on print book sales because they may not realize that most of the books sold today are still print books, not ebooks. Print books are excellent for speakers and consultants who have a way to sell them outside bookstore channels, for workbooks and cookbooks, which users really want to have next to them when they are being used, and for high quality art books that simply can't be reproduced as ebooks.
Lynne: E-book conversion software tends to strip out fancy formatting, specific fonts, etc., leaving much of it to the reader to choose. Are there things self-published authors can do, in terms of layout and/or style, that can help the reader's experience?
Joel: Since we know in advance that our designs will be at the mercy of both the ereader's software and the whims of the reader, authors will benefit by keeping their designs fairly simple. Yes, that means we're in a time of "dumbed down" book layouts, but I think this is a temporary phase, and that control of the interior design and typography will migrate back to the designers as the software that images books for ereaders improves.
Lynne: I'm no graphic artist, but I know a bad book cover when I see one. We've had several tutorials here at IU on how to make a book cover. Are there basic design principles indies should keep in mind if they decide to make their own?
Joel: Yes, but they are a bit too complicated to express well in a brief interview. The most common mistakes I see authors making with their book covers are: using the wrong fonts (trying to make a text font into a display font, for instance); trying to create a literal interpretation of their story on the cover; confusing browsers with too many competing images and other objects; overwrought type effects like shadows, crackle textures and the like; and not understanding that their book needs to instantly communicate the category, niche, or genre into which it's being published.
Lynne: When you talk about "text font" and "display font" – what do those terms mean?
Joel: Fonts like Baskerville, Garamond, and Caslon are fonts for book interiors or other text work. Times New Roman was designed for newspapers and works well for business reports, letters, and memos. Examples of display fonts, which are intended to be used at larger sizes, are typefaces like League Gothic, Chunk Five, and Heavyweight, all of which are available free at fontsquirrel.com.
Lynne: What is one piece of advice you wished every self-published author would follow?
Joel: Find and engage with your readers before you publish. Get in a conversation with them.
Lynne: Here's my obligatory where-do-you-think-publishing-is-headed question: Will paper books still be published in five years? Ten?
Joel: I don't see any sign that print books are going away any time soon. Certainly ebooks will continue to grow and, as the technology gets better, will likely replace print in more cases. But the strong connection with physical books is very much alive in most people I talk to. The questions for publishers and agents are going to get more intense, however, because independent publishing is the genie that's been let out of the bottle, and shows no signs of going away any time soon. The democratization of the tools of publishing is empowering writers like never before, and I expect that to continue to grow.
Lynne: This has been great! Anything else you'd like to add?
Joel: Nonfiction authors need to understand that they are publishing within an information technology world, and start looking at the tools that are available to them instead of thinking that the book itself is the sole destination for their work. This is a topic I'll be writing about quite a bit more in the coming months.
Lynne: I'm looking forward to reading about it. Thanks again, Joel.