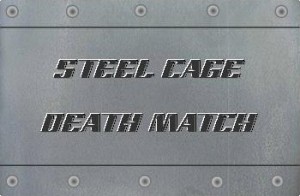 Ah, the thrill of the steel-cage death match, the ruthless competition for the laurels of the hero and the plaudits of the pundits. Or something. Anyway, it's time for IU readers to choose their favorite entry from this week's flash fiction challenge.
We had a number of great entries. Kudos to all the entrants. Now IU readers to choose: Who will be this week's Flash Fiction Star?
Check out this week's entries here. Vote for your fave then use those share buttons at the bottom of the post to spread the word.
Which author penned your favorite entry in the flash fiction challenge this week?
Ed Drury (78%, 18 Votes)
alkaplan (13%, 3 Votes)
mandywrite (9%, 2 Votes)
Brian Hobcraft (0%, 0 Votes)
Total Voters: 23

Loading ...