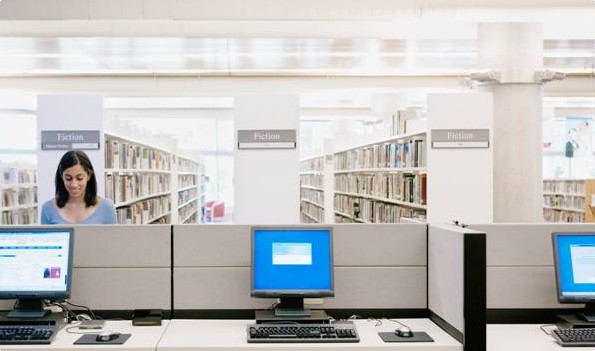 At Indies Unlimited, we have lots of articles for authors. This one is mostly for readers.
So, you like to read. You also have more money than you know what to do with. If you are that lucky, please note that Indies Unlimited does accept donations. However, if you are like the rest of us authors…trying to rub nickels together to turn them into quarters…you might like to know how to save some significant money.
Recently I signed up to get a daily e-mail listing FREE eBooks. Free eBooks Daily will send you an e-mail listing a selection of eBooks which are free for some period of time. The e-mail gives a good overview of the book including: cover, genre, description, availability, and a link to look inside the book, and/or to purchase.
In addition, check out the excellent variety of free eBooks listed right here on Indies Unlimited each Friday morning.
However, here is something I think is even wider in scope. Local libraries provide access to thousands of eBooks for free. All you need to do is to sign up with your local library to obtain a loan copy. The process varies depending on the library, but mine allows up to ten books at a time, for up to fourteen days. Many published eBooks are not available at the libraries, so those other daily or weekly listings of free books are a good supplement for many fine reads.
In a little more detail about the library process. Our local library teamed up with many other libraries in our area to fund a pot of money to purchase eBooks from their vendors. The patrons of those libraries can download an eBook from that shared collection to their reading device. There are over 11,000 libraries across the country providing this service.
For any authors wondering if the loan process counts toward book or author ranking – it does not. However, when the libraries purchase the books for their eBook library function, it does count toward those statistics. Many authors should consider this a part of their marketing plan. I tried, so far without success, but I haven't given up on that task.
So, how was my experience? My first test of this was a book which I felt was too expensive even in eBook format. I followed the library process and it provided a variety of reading format options. I chose Kindle format and the process sent me over to the Amazon site where it gave me the ability to do a library loan on my existing Amazon account, without the usual purchase scenario. Several days later, when I was finished reading, I learned I needed to 'return' it through Amazon. As soon as I did that step, my local branch showed the book as returned. I have no idea how they were able to do that so quickly.
For those with Kindles – You can use 'Overdrive' to search for a library in your area. I suggest you enter your state name and select from the list of libraries.
Here is an Amazon Help topic on the library borrowing process.
This capability might not be for everyone, but if you like to read and you're not dead set on having the novel in your own electronic library, I think this library download feature is a great way to read books without costing you anything. The convenience is great too. I'm trying to write more than read, but I have already saved over $30 and that is just with three selections. Depending on your reading habits, the savings could be very significant over a year's period.
Please give this a try with your local library and if it works for you, please share the capability with your friends and tell them you heard about it on the Indies Unlimited site. Thank you! (And don't forget to check out the excellent variety of free eBooks listed right here on Indies Unlimited each Friday morning!)