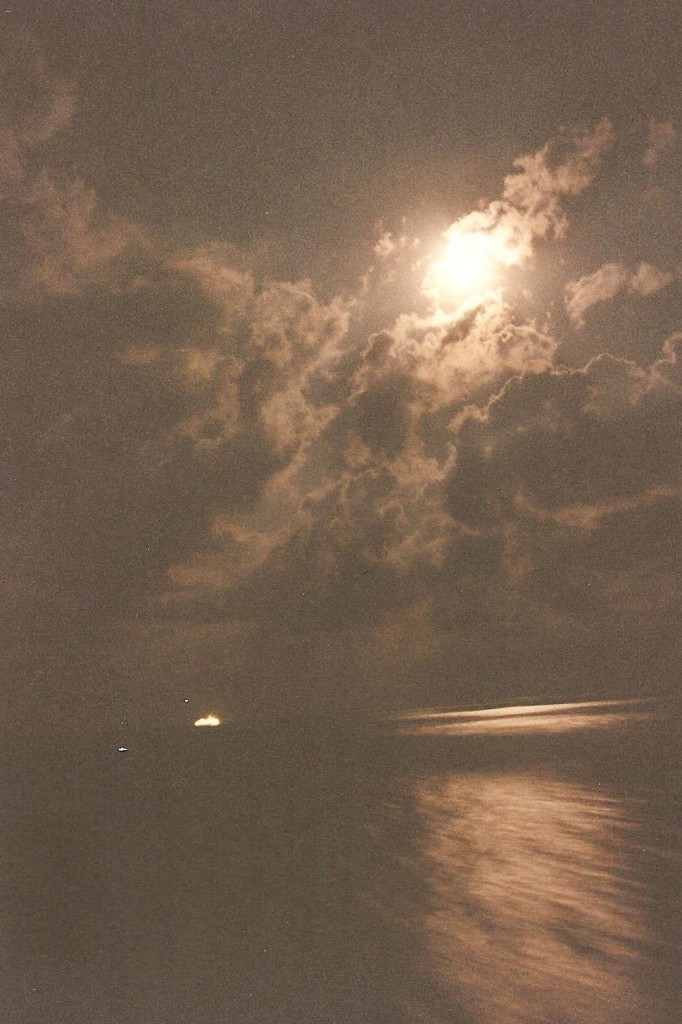 From our cutter, we could see the lights of the thing on the horizon. Radar was still telling us there was nothing there, but our own eyes said different.
We had heard the stories about this strange craft from the survivors we had picked up. Most of us hadn't believed them.
I looked at the captain to see if he was going to order an intercept course. He just stood there transfixed.
In a moment, it didn't matter anymore. The other craft had set an intercept course with us.
In 250 words or less, tell us a story incorporating the elements in the picture. The 250 word limit will be strictly enforced.
Please keep language and subject matter to a PG-13 level.
Use the comment section below to submit your entry. Entries will be accepted until Tuesday at 5:00 PM Pacific Time.
On Wednesday morning, we will open voting to the public with an online poll for the best writing entry accompanying the photo. Voting will be open until 5:00 PM Thursday.
On Friday morning, the winner will be recognized as we post the winning entry along with the picture as a feature. Best of luck to you all in your writing!
Entries only in the comment section. Other comments will be deleted. See HERE for additional information and terms.