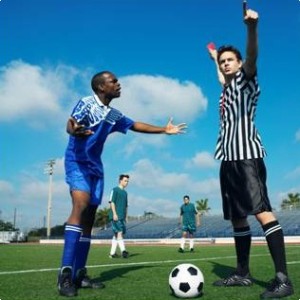 Everybody knows the big publishing houses are scrambling. They reek with the stench of death. They can merge all they want. They can point at tortured data to reassure themselves all is well. But it's pretty much over for them, and they did it to themselves by clinging to a ridiculously outdated business model. They became middlemen who added little to no value for most authors they signed.
There are lessons to be learned here. Experience is a great teacher for an apt pupil. Small publishing houses stand to reap some significant benefits, and to become the heirs to a new age of publishing if they will but pay attention and adapt. Unfortunately, it does not seem that many are doing so.
While it completely misses the mark, this article in the New York Times points out a significant issue that threatens to quickly render small publishing imprints as irrelevant as their predecessors.
The article itself is about small presses and their authors complaining that Amazon is not offering deep enough discounts on their titles. Here's an example from the article:
When the University of Nebraska Press brought out a bibliography of the novelist Jim Harrison four years ago, Amazon charged $43.87. The price this week: $59.87.

Rob Buchanan, a sales coordinator for the press, said the $65 list price of the book had not changed, nor had the price the publisher billed Amazon. "I can't think of a reason on our end why they'd be charging more."
In this example, the actual publisher of the book priced it at $65. Amazon initially sold it for a lot less, and still sells it for less than the author's own publisher, but the author is upset with AMAZON???
I am no starry-eyed admirer of Amazon. Like all things giant, when it bumbles around, Amazon inadvertently crushes things. Sometimes we are the things it crushes. That it may not have intended to do so is cold comfort to the squished.
Yet, I just do not feel Amazon is the bad guy here. In this instance, I blame the small presses for pricing the books out of competition. I understand that even small imprints have overhead. Setting the price so high the book does not sell will only guarantee failure for both the book and the publisher.
Look, you make more money by moving lots of units with smaller profit margins than you do by moving few or none at all with big margins. I know somewhere in the recesses of their minds all publishers understand that principle.
A while back, I came to the conclusion that there was very little a publisher could do for me that I could not do for myself. Sure, they could get my book into bookstores, but the bookstores are just as happy to return them as to sell them. And they will return them if no one buys them because they're priced too frikkin' high.
The promised distribution channels are of precious little good if no sales result from it. Sure, you may feel more authentic walking into Barnes & Noble and seeing your book on the shelf next to titles by Mary Higgins Clark. But if hers sell and yours don't, how does that really help you?
I know too may authors who have signed with small presses and have found the only thing that's really changed is that their eBook went from 99¢ to $6.50. So they went from meager sales to none at all.
The publishing companies that survive are going to have to find a new way to add value that justifies their existence. What's missing is marketing muscle. Why would any company put out a product and then put no marketing behind it? That's just not smart business.
I understand times are tough, but when you give up on trying to sell your product, you might as well give up on making the product. The evidence shows that the higher priced books are not moving. It is wrong to rely on Amazon to offer discounts your own publisher won't. Why get mad at Amazon for not paddling fast enough when your own publisher is poking holes in the boat?