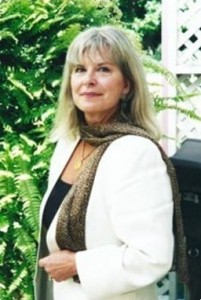 Dianne Harman draws her stories and characters from a diverse business and personal background. She owned a national antique and art appraisal business for many years, leaving that industry and opening two yoga centers where she taught yoga and certified yoga instructors. Dianne has traveled extensively throughout the world, most recently dividing her time between Huntington Beach, California and Sacramento, California, where her husband was a Senator. She's entertained Governors, Congressmen and numerous other political figures in her homes. An avid reader, Dianne brings the richness of her life experiences to her novel, Blue Coyote Motel.
Blue Coyote Motel was selected as a quarterfinalist in Amazon's Breakthrough Novel Award contest and Goodreads Psychological Thriller of the Month Book.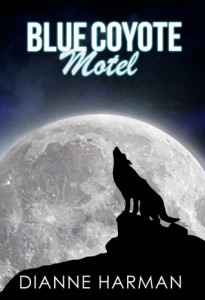 Blue Coyote Motel
by Dianne Harman
Available from Amazon.
A suspenseful love story which begins in the barrios of Southern California and spans the globe in such diverse locations as Provence, South America, and the Himalayas. The beautiful Latina, Maria, and her husband, Jeffrey, a scientist fired from a prestigious laboratory, struggle to build a new life in a remote Southern California desert area as owners of the motel.
Jeffrey invents a "feel-good" wonder drug to help Maria with her depression. As Jeffrey becomes insane, he begins to experiment with the wonder drug. Six wayward travelers, including an alcoholic priest, a couple who own gold mines in Brazil, a depressed widow, a struggling salesman, and a Native American pediatrician, find themselves spending the night at the small motel. The next morning they wake up feeling better than ever. Has Jeffrey's miracle drug delivered? Or is the nightmare of addiction only beginning?