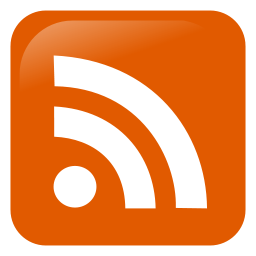 You sell your ebooks on Amazon, perhaps, but did you know you could sell subscriptions to your blog there, as well?
That's one way Barry Parham, award-winning author of humor columns, short stories, and essays, is getting more eyeballs on his work. He started syndicating his weekly humor column, My Weekly Mooncalf, partly through his own blog subscriptions and partly via Kindle downloads from Amazon. "It wasn't hard to do," Parham said, "but I did need a quick primer on RSS, and in my case, WordPress."
Essentially, when you publish your blog posts to Amazon, they are converted into an RSS feed and sent automatically to your readers' Kindle devices. [Creatively, RSS stands for "Really Simple Syndication."] RSS is handy for quick transfer and ease of viewing on small devices, but Kindle and Kindle-app readers can only see text, links, and images. Audio and video content is not supported. You also lose those cute, handy little social networking buttons and the capacity for interaction through comments.
Another potential bummer is that you only get 30% of the total price, so consider this a way to get more exposure rather than a substantial income stream. And you can't regulate the price of your blog or give it away, although subscribers get the first two weeks free as a trial.
Ready to give blog subscriptions a shot?
First, you'll need a blog with compelling content that you can commit to updating regularly. What's compelling, you ask? I snooped around a bit on Amazon and of the top 20 most popular blogs, the words "free" and "Kindle" were used quite often, as in things you can get for free for Kindle. Free books, free MP3 downloads, free games. Makes sense. Then we have popular political blogs like Huffington Post and George Will. After that, blogs that feature joke-of-the-day, trivia-of-the-day, pop psychology, and organizational tips rounded out the list. A favorite of mine, Gretchen Rubin's The Happiness Project, is high up on the list. This is a blog that started as an experiment in what really makes people happy. It became a book and then a career. Pretty compelling stuff, too. Notice another thing most of these blogs have in common? Non-fiction. Yep. According to Dana Lynn Smith, the dynamo behind SavvyBookMarketing.com, non-fiction blogs offers the highest perceived value. But who knows? It all depends on your content.
Still with us? You'll need to set up a new Amazon publishing account, because Kindle Publishing for Blogs works on a different platform than the one that supports your e-books. For the easiest transfer, you'll need an updated browser that has JavaScript and cookies enabled. [Note: because potential security breaches have been blamed on JavaScript, some new versions of browsers like Safari have axed their JavaScript function. Although, if you ask nicely and absolve them of all responsibility for whatever evil nasty the security leak might let in, some will let you have it back.] And for now, you'll need to live in the US or the UK, but Amazon is working on a broader global solution.
To establish a publishing account in what Amazon calls "an easy, three-step process," [I know; I hear you laughing] go to this link. You will be asked to enter contact information, payment info, and accept their terms and conditions. Once your account is set up, click the "add a blog" link.
For this process you'll need:
Two screen shots: one of your blog's header and one of your home page.
 A description of your blog that includes juicy keywords.
Your blog's RSS feed address. [If you're in doubt what that is, the lovely KS Brooks suggests that you go to your Amazon Author Central page for easy instructions on how to find your RSS URL. For example, my WordPress.com blog's feed URL would be http://laurieboris.com/blog/feed/]
Amazon then requires you to fill out a few screens about categories and tags. Once you're satisfied with the previews, save and publish it. Your blog should be live on the Kindle Store within 72 hours.
Now, the fun begins. Customers paying for a blog expect frequent updates, and with human nature being what it is, they expect them at regular intervals. We tend to like our routines. Amazon asks that you publish at least once a week. Barry Parham not only publishes his blog at the same time every Sunday evening, he also uses social media a few days prior to "tease" the topics he's writing about. This accomplishes two things: alerts subscribers to watch their Kindles and reminds potential readers how and where to buy a subscription.
In some ways, though, he says the program falls short. "There's no way I know of to blast an email to subscribers.
 I wish the Amazon model allowed setting up the RSS feed to require a password, but it doesn't. So far. Unlike all my other experiences with Amazon, their customer service support for this product is still pretty Jurassic." But he's confident that will improve.
Have you tried publishing a blog to Amazon? What has your experience been like?