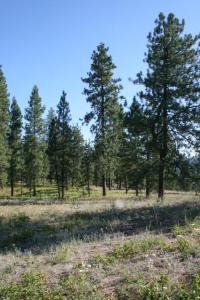 The universe is a strange, wondrous, and often cruel place. The tactics it uses to keep people on their paths are not necessarily obvious or kind.
There is always something to be lost, whether it be tangible or not. Friendships may end. Finances may become depleted. People we trust may hurt us. People we don't know may be rude to us. People we admire may never so much as acknowledge our existence. Tragedy may befall us. Life moves on.
Sometimes, during that process, we can become lost. It may seem like life suddenly careened off-course. We are left to wonder when, exactly, the control we thought we had vanished. We look back and ask ourselves where things went wrong. We follow the emotional trail of devastation step-by-step, reliving how things, places, and loved ones were ripped from us. Now, seemingly left with nothing, we ask "Why me? What did I do to deserve this?" Yes, there are always those worse off – people enduring torture, oppression, and disease. But you're not them; you're you.
You think about those who let you down. You think about those you may have let down. You think about every single damned thing until your heart is pounding and your head is throbbing. You feel wounded, betrayed, abandoned, beaten…knocked down to the point you don't even care about getting up. You tell yourself everything happens for a reason, but what reasons could there possibly be for this?
After a deep breath, you try to look at your life – your path – perhaps you will see one constant for which you can be grateful. Not you, heaven knows – because you change. It may not be easy to recognize with your troubles storming about. When you're able to strip away the sorrow, the pity, the regret, and the heartache, the world becomes quiet. A beam of clarity will shine on you.
Let the funk dissipate. Focus on the feathery-tipped strands of grass moving in the wind, and you'll come to realize they're not swaying but wobbling. Take in the Ponderosa Pines: standing tall, quiet, and old like sentinels. They make you feel safe. Broaden your view to behold the entire meadow. Each flower, leaf, and tuft of grass is alive with movement of a varied rhythm. They vibrate as if involved in animated conversations.
A calm will wash over you. The isolated feeling will melt away as you realize you're not alone. You never were. The writing was always with you.