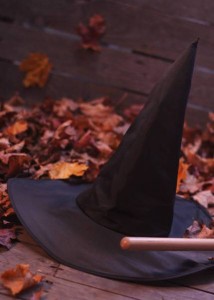 A friend called my attention to this post at a site called Amazon Alert: Your Guide to Unethical Authors. I read the article which largely focuses on a specific author who they allege to have purchased a large number of 'fake' reviews. The post ends with a list of authors who they claim have each purchased in excess of 500 fake reviews using the site fiverr.com. As I scanned the list I saw a bunch of names that meant nothing to me (I'm constantly amazed at how many indie authors are out there) along with a few I did know, a couple that should be recognizable to most of you.
But none of this is surprising or new. In the first (and thus far biggest) scandal over "fake reviews" a little over a year ago, the Fiverr site was one that got mentioned time and again as one source for getting these reviews. And there is no doubt in my mind that authors are using this site to get paid reviews. I was able to easily find authors who had done so and identify accounts on Amazon that were being used to post the reviews.
You can ask whether it matters or if anyone is hurt by this. Joe Konrath (one of the authors singled out in the most recent post) responded to the uproar over last year's scandal saying the answer was no. Konrath also claimed that he had not and would not engage in this activity, not because he found it objectionable, but because he didn't see the point.
Although I'm not in agreement with Konrath, he does make some good points. The most pertinent is that a witch hunt, which is what he thought that situation had become, isn't about changing practices, but about shaming or smearing others. This more recent post also feels like a witch hunt. Unlike the situation Konrath was talking about where I believe there is credible evidence that the authors being smeared engaged in the practices they were accused of, the claims made here aren't so clear cut. In fact, I have serious doubts about the credibility of the site and the accusations made. And like the Salem Witch Trials in colonial America, those accused have little recourse to defend themselves.
I just deleted around a thousand words that was just the start of my explanation of why these accusations shouldn't be believed. But I decided that continuing was a waste of time, both yours and mine. By the time this gets posted at IU it will be old news. More information and rebuttals will be out there. And you'll have already heard about it. If you haven't, Ed Robertson, an indie author who has become adept at analyzing available data from Amazon and figuring out what it all means, explains why this shouldn't be believed in much the same way I was going to. You'll note that Ed references a different website than I did. This is because the person or people behind this have multiple websites with content that is largely duplicated from site to site) You can read denials from several of the authors mentioned on this thread at KBoards. And everyone who hasn't already should read Hugh Howey's take on another KBoards thread he called "My Declaration of Integrity."
In my opinion the bigger question is what we can and should learn from this and other similar happenings. I see two big lessons. Both of these, most of us already know, but a reminder is good. I'll address this from the standpoint of indie authors, but parts of these lessons are universal.
The first lesson is that there are potential readers who will make a decision not to read your book for reasons having nothing to do with the book. There might be nothing wrong with your action, maybe a politically charged comment on your facebook page, but some readers will react. One of the positives of being an indie author, that their readers tend to get to know them better as well as them getting to know their readers due to interaction on social media has a downside, too. How much of yourself to show has a tradeoff (other potential readers might decide to read your book based on your political opinions). But there are some things that have very little or no upside. Arguing with readers and reviewers is one. Engaging in anything that is ethically questionable is another. I think buying fake reviews is one of these. Swapping reviews with other authors may or may not be, depending on the specifics, but will be perceived as unethical by many readers.
The second lesson is that the more successful and well known you are, the more people there will be who will try to drag you down. All of the authors listed in this most recent post have had some success, a few of them extreme success. These are also the kind of names that are going to get attention for the people behind this latest witch hunt. Finding irrefutable and verifiable evidence that some authors are buying fake reviews is easy. Those I found aren't selling any books. Maybe that old saying is true. Success is the best revenge.