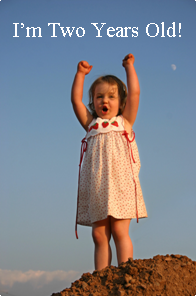 UK research company Netcraft estimates the global number of active websites sites is 187 million. Alexa is the leading provider of free, global web metrics. As I write this, the Alexa global rank of Indies Unlimited is 66,349. That number is a little meaningless without some context. Imagine a bar that shows the total number of websites, ranked in order of their page views and visitors. At the very top of the bar would be Google, in the number one spot. Indies Unlimited would appear in a position 99.96% of the distance from the bottom of the bar and 0.04% away from Google.
We are in the top 1% of websites worldwide. In fact, we are within the top one-half percent of websites worldwide. Visitors to Indies Unlimited spend an average of 17:55 minutes daily here and view an average of 10.70 pages. On Amazon, people spend 6.26 minutes on site and view an average of 8.25 pages.
Two years ago I launched Indies Unlimited into this cyber-ocean. We have come a long way in a short time, and we did it by providing quality content. No smoke and mirrors. No fancy SEO tricks. No marketing budget.
I want to express my deep gratitude to the readers of Indies Unlimited, not only for spending part of your precious time with us, but also for helping spread the word.
I also want to thank the scrappy band of lovable rebels who are responsible for the excellent content that has helped make this site a valuable resource and a real global presence:
K.S. Brooks, co-administrator
Laurie Boris, associate editor
And evil minions: A.C. Flory, Big Al, Carol Wyer, Carolyn Steele, Cathy Speight, Chris James, D.V. Berkom, Dick C. Waters, Jim Devitt, Kathy Rowe, Krista Tibbs, L. A. Lewandowski, Lynne Cantwell, Mark Jacobs, Martin Crosbie, Melissa Bowersock, Melissa Pearl, Rich Meyer, T.D. McKinnon, and Yvonne Hertzberger.