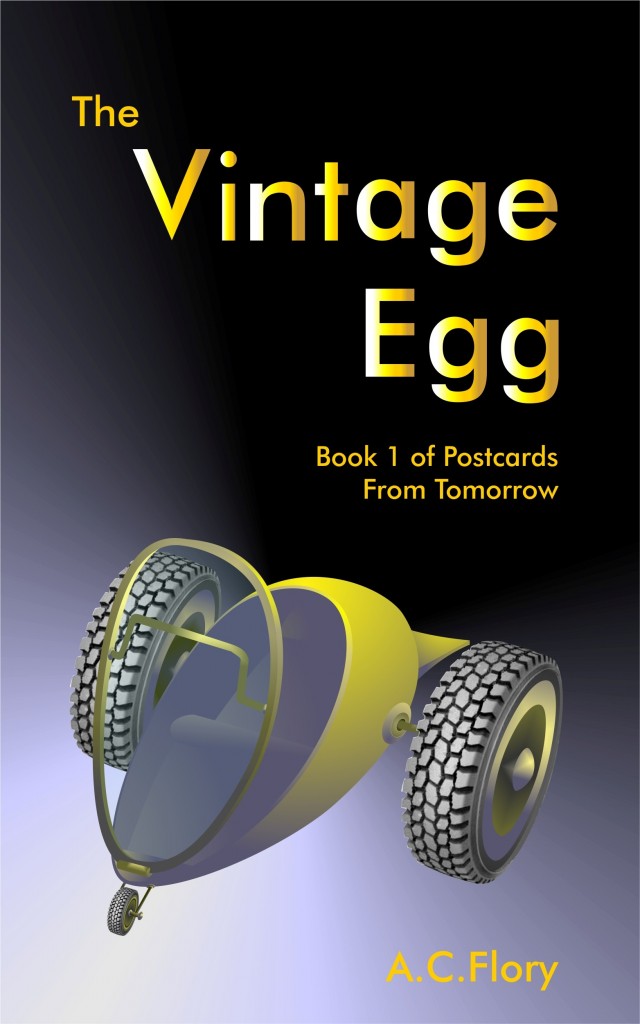 Today we have a sneak peek from The Vintage Egg, a collection of six science fiction stories by A.C. Flory.
The first story, The Vintage Egg, is about a ruined sand racer, and one man's dream of restoring it. The last story, The Egg Run, is about that man's grandson, Tim. Tim has shared his grandfather's dream since childhood, and now the dream is about to become reality. But what will he do when the one, great challenge of his life is over? The Gamer and Brehak are two stories about full immersion online gaming, and the need to retain a sense of self. The To-Do List is about family, and robots. The Christmas Roast is about family, and synthetic life chickens called SL'ick.
This book is available from Amazon.
Here is an excerpt from The Vintage Egg…