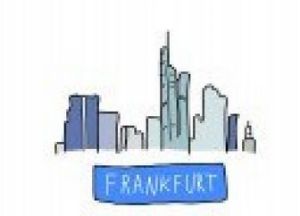 The Frankfurt Book Fair wrapped up last week, touted as the biggest marketplace in publishing. Well, 300,000 attendees must not be wrong! Perhaps the biggest surprise of the conference was the greater role of self-publishing among the traditional publishing giants.
In fact, an editor from Publishers Weekly proclaimed, "The self publishing discussion is the only conversation we need to be having today."
Here are some of the important discussion points that culminated with a two-hour panel conversation on self-publishing.
Dr. Florian Geuppert, CEO of Books on Demand shared some statistics:
Sixty percent of self-published authors see no difference between them and authors of traditional publishing.
Authors top reasons for self-publishing: creative freedom, control, ease of process, and time to market.
Seventy-five percent indicate that the big advantage to traditional publishing is marketing.
I can relate to the first two bullet points, but the third I would disagree with. In a separate study, and this is where it gets comical, 53% of traditionally published authors have contemplated switching to self-pub …
Why?
… lack of marketing and poor communication from their publisher.
Wow. So this really boils down to a lack of education on both sides. Most everyone visiting Indies Unlimited gets it. We understand that as self-published authors, we need to deliver a good product, at the best price possible and we need to figure out how to reach our specific community of readers.
There is no magic bullet. What works for one author may not work for another, but if we continue to share ideas, programs, platforms, success and failures, we'll be one step closer to success.
Hugh Howey, a speaker on the panel, said it best when referring to that fact that he didn't break out until his eighth book: "We [as an industry] don't appreciate yet the long tail of self publishing. Your books are available forever … It's a marathon. Things go viral over time."
Nice. There's hope for us yet. In my opinion, it boils down to ego. Traditionally published authors want what we have, but most won't let go because of the stigma. Self-published authors want what traditionally published authors have because 1) they have been misled to believe their books will be supported, 2) ego.
Sure, there are times I think about traditional publishing. However, if I can produce good books and reach out to my community of readers, all the reasons for switching go away. Ask Hugh Howey if they did … oh wait, he's busy speaking to 300,000 people in Germany.