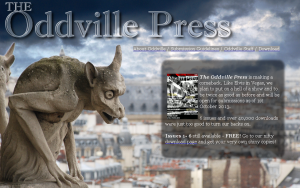 Guest post
by Lorraine Sears
Managing Editor
The Oddville Press
Ask almost any writer or artist what they find hardest about their profession and you might be surprised by the answer. It's not the creativity, or even the preparation ahead of publishing. Moreover, it's something that the intended audience won't even consider for the hard work and commitment involved. I'm talking, of course, about marketing.
I've interviewed a number of authors and the occasional artist on my blog, and for most, the marketing aspect really pushes them outside their comfort zone. When it comes to selling their work, even writers represented by larger organisations such as publishing houses have to do there bit to drum up sales. The problem is, none of us are sales reps. That's not where our passion lies.
There's no denying the growing popularity of the e-book, which along with sites like CreateSpace and Lulu make it ever-easier for independent authors to get their work into the marketplace. But with so many authors and titles, it's hard to stand out from the crowd.
You can blog, you can tweet and you can write it on Facebook. But what's different about you from the thousands of others already out there, doing the same?
Writers in particular
Many writers band together to offer mutual support, but tit-for-tat purchases and downloads can only get you so far. You can increase your associations by joining writer groups on social or professional networks, which are great for sharing hints, tips and gaining valuable critiques, but other writers can't really promote your book, especially as they could be your direct or indirect competition.
And for every talented Indie who's committed blood, sweat and tears, not to mention significant funds toward making their book shine, there's at least three who haven't. Regardless of genre, unedited, unprofessional books that sit on virtual shelves next to yours can ruin a reader's confidence faster than anything else. And, once bitten, twice shy; it's enough to send them scurrying back to the books of mainstream published authors where they feel assured of quality.
However, there is something you can do to prove your mettle to a reader and pique their interest about your work, which no chancing, untalented or unprofessional author will ever be able to do.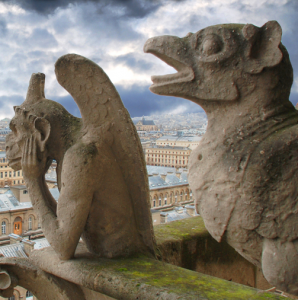 Utilise the E-zine
By getting a sample of your work, in the form of a short story or poem–for artists and photographers, a picture or shot–published in a quality, free ezine, you open yourself up to whole new audience.
E-zines that specialise in fiction, poetry and artwork are a boon to Indies. They bring together the work of several talented people, edit it and present it in one complete and tidy package, to be sent out across the virtual ether.
As an author myself, published through both mainstream and independent means, I know just how valuable it can be to circulate your work in this way. Not only do you give would-be readers a glimpse at what you can do, but by including a well-constructed, concise bio with a signpost to find out more, you make it easy for them to do just that.
And, as Managing Editor for the spectacular Oddville Press Magazine, I'm in the privileged position of making sure only the most talented of authors and artists who submit to us are thrust deservingly before our audience.
The Oddville Press is exactly the sort of ezine where writers and artists can showcase their talent. In its first incarnation of just six editions The Oddville Press was downloaded more than 40,000 times! You can't buy that sort of exposure.
The Oddville Press will consider any material submitted by any writer or artist, established or not. We're just as delighted to be someone's first publication as we are their fiftieth or five-hundredth. Our guidelines are simple: submissions must be original, well written (where applicable), creative, compelling and evocative. Serious, thoughtful, yet accessible high-quality Fiction, Poetry and Artwork constitutes the majority of our acceptances. And of course humour is always welcome.
We offer showcasing, infamy and gratitude as payment upon acceptance. And you can collect upon this however you wish; using it, as discussed, to show the world just what you can do
This is my personal invitation to you. Visit our website for the submission guidelines in full: www.oddvillepress.com. Our doors are always open and our team are hungry to get their teeth into some truly inspirational works.