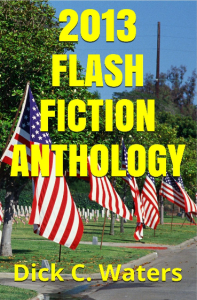 This anthology contains some work originally produced by select participants in the Indies Unlimited Flash Fiction Challenge.
The 250-word flash fiction challenge each Saturday provides entrants with a picture by award-winning novelist and photographer K.S. Brooks and a written prompt by author Stephen Hise.
Waters discovered the Indies Unlimited site during the early part of 2012 and feels the site, the staff, and others have encouraged his writing and supported this and many of his other writing endeavors.
This volume includes sample chapters from his full length mystery novels, and sample chapters from his guest authors; Aron Joice and Brian Beam.
Available from Amazon.