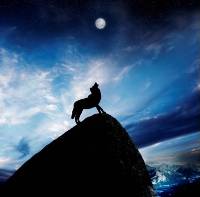 This is part 2 of a 2 part  guest post
by Nicole Storey
To read part 1, click here.

A few days before Halloween, I sent my publisher a letter stating that I would not be signing with her again when my contract was up in November. I politely asked that she please leave my books up until my contract date to give me time to get them reformatted. I also requested that she return my cover art files, as I paid for them myself. Her reply was not as polite.
She informed me that she was going to take my books down on November 1st – thirteen days before my end date, essentially breaking the contract I signed with her company. My reply was simply, "That is fine." I hired Rich Meyer of Quantum Formatting and we worked as quickly as possible to get the formatting started.
Meanwhile, another trusted author and friend informed me that the editing on my books was horrendous. I already knew this. I have received bad reviews due to the editing – or lack of it – provided by my publisher. It was advised that I have at least three of my four books professionally edited before republishing them. I began sending samples of one of my books to editors – who thought I was joking when I told them the books had been edited before. I also spent many nights worrying over how I was going to pay to have three books edited.
Days passed and on November 5th, my books were still up and under the publisher's name. I asked when they would be taken down. I was given some excuse that my reply to her email about removing them on November 1st was 'confusing.' I stated that I was not sure what was confusing about the reply, "That is fine." I later found out that a "friend' playing both sides of the field told her I complained about her breaking the contract and my former publisher got cold feet. It would have been nice if she'd informed me that she was going to leave the books up longer, but I'd grown accustomed to (and even expected) no information or explanations from her. The books were taken down and my cover art files arrived.
When I went to send Rich my cover art for the one and only book that could be republish, I discovered that the files she sent were not the original PDF's. I received a thumbnail-size jpeg for one book. The other three files were so manipulated that they could not be reused. $600.00 worth of cover art had disappeared like a fart in the wind. I had to have new ones designed, which meant more expense for me.
Today, I have one book republished. Although it's been rough, good friends have made the road back to "ME" easier to travel. That one book, which never got a minute's worth of time under my former publisher's name, has hit Amazon's "Bestseller" list in two categories and has sold over 500 copies since November 5th.
I wish I'd left my publisher sooner. I've thought about it long and hard these past few weeks and I've come to the conclusion that fear is what kept me holding on when I knew I should have let go. Fear of not being able to do things for my books that my publisher did. It was a liberating moment when I discovered that the only thing she did for me (formatting – and she wasn't very good at that) I could handle myself. I realize now that there is nothing to fear. If I can't do something that needs done for my books, then I know people who can, and they are professionals in every sense of the word.
I wrote this post for two reasons: One, I want those who might be in a similar situation to know that it's okay to let go. We are Indies. Trust me; there will always be someone around to catch you when you fall. For two years, I never knew just how strong and close-knit the Indie community is. That was two years I wasted and I'll never do that again.
The second reason is that I want to warn those who are thinking of signing with a publisher. Small press or traditional, it matters not. Please do your research. Take your time and pick several. Talk to every person signed with them if possible. Ask questions! Request samples from editors they use. Inquire about what marketing they provide. No publisher is going to market 100% for you. However, if they are reputable, they will provide some marketing (more than a few tweets a week and a Facebook post) and will also help YOU with marketing in the form of advice, assistance, and ideas. Publishers should want the same thing you do – success, and the relationship between you should be an equal partnership.
When I left my publishing company, I was thrown to the wolves with hopes that I would fail out on my own. I didn't fail. I returned leading the pack…well, I'm pretty sure I'm in the first two rows. 😉
---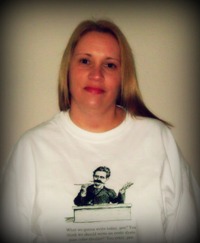 Nicole Storey lives in Georgia with her wonderful husband, two prodigious kids, and a plethora of pets. When she isn't traveling to magical realms with potty-mouthed pixies or fighting demons, she conspires with angels and keeps humanity safe from evil. She also enjoys reading, writing blog posts and reviewing books, gardening, cooking, and anything associated with Halloween. Nicole is an author of juvenile fantasy and YA paranormal. Her books can be found on Amazon, Barnes and Noble, Kobo, Sony, and Smashwords in e-book and paperback. Learn more about Nickie from her Amazon author page or her blog.