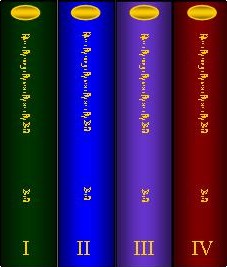 What is the real difference between a series and a serial? Is one merely a subset of the other? Perhaps the difference is largely semantic. Or maybe the lines have blurred a bit.
I like to try to make the distinction that a series is a set of books with the same main character or characters, with each book representing a self-contained story. With a series, it doesn't matter much whether you read the books in order. There is no over-arching story. Nothing carries from one book to the next. The characters may not even age. My favorite example of a series is the Doc Savage books.
I see a serial as a story told in several installments. There may be a single epic adventure playing out, or it may be merely the chronicles of one hero, or even a generational dynasty. A serial contains a story line that connects and weaves through the books. There is some risk of becoming confused, or at least not realizing the importance of a certain turn of events, if you read them out of order. Hunger Games, A Game of Thrones, and Twilight might fall into this category. With a serial, it's not so much that you must read them in order, but there is at least a marginal utility in doing so. Even though each story may be self-contained, each is only part of a larger story.
But which is the smartest marketing strategy? Will you be better positioned with a reading audience who just can't wait to find out what happens next, or fans who just want more? Either of those is pretty good, and if people like the characters or the premise in any one book of the set, they will likely return to buy the others.
Yet, even with a successful series or serial, there are risks. Sometimes, readers don't want it to end, but it might have to. Or maybe the author gets sick of the character. By some accounts, Sir Arthur Conan Doyle despised his character, Sherlock Holmes, and wrote more only under duress. When an author is branded with a certain character, it may be challenging to break away and find enthusiasm for other projects, maybe even other genres.
How many Harry Potter fans did J.K. Rowling bring along when she published The Casual Vacancy? She had the huge advantage of name recognition, but she basically left her enormous fan base behind. I'm not going to call that brave, because she was doing it from the top of a mountain of money. That move, followed by her short-lived pseudonymous novel, make it seem as if she's trying to discover something.
The critics panned The Casual Vacancy. One cannot help but wonder, if this had been her first book, would the Harry Potter serial ever have seen the light of day? Of course, Rowling can afford to muck around now, writing whatever pleases her. But what of those of us still laboring in obscurity? If we have a series or serial up our sleeves, do we lead with it, or save it until later? Are we prepared to be locked into it if that is all our readers ever want from us?
The series will at least provide an author endless opportunity to write the further adventures of a character. A serial must end at some point. Do we risk painting ourselves into a corner? Tell me what you think.