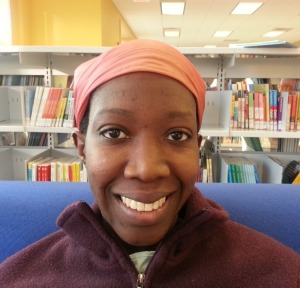 Hello. I'm so glad to be joining the IU team.
I first stumbled upon IU early last year when I decided to self publish my novel. I came from a career as a journalist, so the idea of publishing words–or even seeing my name in print– was not foreign. However, publishing a novel is different from writing for a daily, and not necessarily intuitive. In my quest for some practical answers, I found Indies Unlimited.
There were wonderful posts about simple things that I had no idea were important, like creating an Author Central page and linking all your books to it. I especially loved finding out about different sites like LibraryThing, and learning how to make a video trailer. There's always a wealth of information.
So, I'm honored to become a regular contributor. I plan to write about things that are useful to indies trying to make their way in this changing world of publishing. I mentioned earlier that I came from a journalism background. I worked first worked at a mid-size daily newspaper, the Kansas City Star, and later at trade publications, including Solid Waste Report (generally not excrement, though I wrote a few stories on chicken waste), Education Technology News, and Campus Crime (which makes me rethink how I want to talk to my kids about college). One of the most important things you learn is that journalism isn't primarily a writing job. It's first and foremost a people job — you talk to a lot of people to get information for stories. But, next it's a thinking job. You have to think about the logical progression of a story while you're out interviewing people.
As a cub reporter, you go interview folks, come back to the office and write your story. Then your editor asks you a bunch of questions for which you don't have answers. And you feel shame and are determined to get it right next time. As you do it more, you start to figure out which questions you'll need to get answered to write a story that makes sense to the reader. It's not necessarily just the who, what, where, when and why. But, it's the follow up when something takes you in a different direction and becomes more interesting, or newsworthy.
As an IU contributor, I plan to answer the questions that I think indies out there want more info on in a way that makes sense. But the thing about indie publishing is you often don't know there was even a question to be asked until you hear about it. So I'll try to bring useful info you didn't even know you needed. I'm glad to be part of the team.