Meet Savannah Mae, of Say What? Savannah Mae and  Say What? Savannah Mae Kids. She started reviewing books with her son in 2010 with Reader Views for their Kids website. Savannah had always loved books as a kid, and wanted to get her son involved really early on. "After we starting reviewing the kids books, I figured that I should read and review myself and be a living example that reading is cool. There isn't anything better than teaching my child that books are a world of fun and learning."
She was skeptical when a friend first suggested Savannah start her own review blog. "I thought, oh that is silly. Why would I blog? Who reads blogs anyway?"
She threw the switch on March 15, 2013, and began began her blog for kids books shortly afterward. "Now I laugh at myself because almost a year later, I am consumed with my blog and my interactions with Indie Authors. I am not sure why I didn't do this much earlier in life. It is so much fun and it is rewarding when an author quotes me somewhere on their publication."
Say What? Savannah Mae was a finalist in the 2013 Indies Unlimited Excellence Awards for the best review blog category.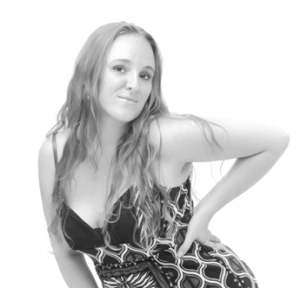 Savannah, tell us about Say What? Savannah Mae.
My blog consists of author guest posts, book reviews, and author interviews and then I also occasionally participate in the blog tours. I do have a select few of reviewers that help me out but I am trying to get away from additional reviewers. I feel like my brand reflects me as a person and my thoughts and opinions may not be even close to another reviewer. My blog took off so fast I was overwhelmed with review requests that I needed help. I am the only manager of my blog and no one has access to my blog. I like it that way; I am a bit of a control freak.
I really love a wide variety of genres. I tend to like the mystery/thriller/horror books best. I also have a soft spot for memoirs where the author is a survivor; whether it be breast cancer, an eating disorder, domestic violence etc. I do not limit myself to any one particular genre because then I miss the good stuff!
I swore I would post daily but sometimes life gets in the way of having a daily post. Being a single mom, finding the time to work, read and blog is sometimes hard. What I like to do is prepare about a week's worth of postings and schedule them so they post first thing in the morning, giving whatever I post that day a full day as spotlight.
Things are more streamlined and I am focusing on more promotional opportunities for authors to help spread the news about their books.
How do you select and/or prioritize the books you read?
In all honesty, I do everything I can do read in the order they are submitted. From time to time, there may be something that I need to push to the front of the line because of a campaign that I may be running for an author but I try to make things as fair as possible.
I made the mistake of signing up for blog tours and it took so much of my time away from my submissions that I have now refused pretty much all requests for my participation as I have to focus on those who are depending on me and are waiting patiently.
This is probably not the most popular choice but I am not in this for popularity. I find that people are watching and I don't even know. I have to be mindful of what the public expects from me and maintain my reputation. I am only a year in and I feel that people really do trust me and are eager to hear what my thoughts are on their books. I couldn't ask for anything more.
How deep is your TBR pile?
Can I plead the 5th on this question? LOL I have about 50 pending submissions that I hope to wrap up this year. My list is long but I am digging into each book one at a time giving them my full attention.
Tell us about the rating/scoring system you use:
When it comes to rating a book, I consider the presentation the storyline, the content, the editing and then my overall enjoyment level. If I give a 3 stars or higher to an author, it's very likely that other readers that prefer that genre will like it or love it even more than me.
I have a star rating for books. This is how I look at the stars and how I apply them to the books that I read and review:
1 Star – I cannot honestly recommend this book to anyone…eeek!

2 Stars – Needs a lot of work, has potential but not generally recommended

3 Stars – The book was good, I enjoyed it for the most part but I have read better

4 Stars – I loved this book

5 Stars- I am in love with this book
Have you ever been pleasantly surprised by a book you thought you wouldn't like?
Yes, one title sticks out for me. It was a memoir and it was about 600 pages. It had a spiritual tone to it, kind of like a journey finding their meaning of 'religion'. I was not excited about reading it and I really couldn't believe this memoir was 600 pages but more so the possibility of it consisting of 600 pages of religious babble, that I am not fond of. Don't get me wrong, I have my own beliefs but would rather not read religious books and then have to give my opinion on them. It could cause a WWIII and I just don't have the energy.
I opened my mind and read the book, cover to cover. Yes it took me a while but I found myself happy that I did get to read it because the author was just human. He didn't set out to preach at me or make me believe something or insisted on anything but rather shared his imperfect self and the things he went through that made him the man he is today. I laughed pretty hard at some of the scenes described in Mass, some scenes made me laugh so hard I cried.
In the end, I was happy I had a chance to read the book. Even though there were aspects I did not agree with (like politics), my take away was that I read the heart and soul of a man who just wanted to share his story. I can respect that more than anything!
Have you ever been disappointed in a book you thought you'd love?
I have read several books that were disappointing. One book that stands out for me with this question was a romance title I agreed to read for a blog tour not too far back.
The cover was awesome and it was "big girl" kind of story where the woman gained weight and her husband was verbally abusing her etc. The story started off strong and then BAM! All the sudden point of views changed and repeated the same scene and dialog that was previously read. So the inner thoughts of the female character was restructured with the same conversation with the male character.
The captions of this book were like this "This Persons POV" and "That Persons POV". At first I was like, what is a POV and then I thought about it a little more and realized that I had never seen anything like this before and it was over the top for me. Using writers jargon is not cool because I am not a writer I may not get it and nothing is more annoying than to have to Google what the heck is POV so I could move on in the story.
Not to mention the editing was terrible; full of typos and misspelled words. The characters were late 30s, early 40s and more immature than the average 20 year old, still asking mommy and daddy for permission to do this and that. Very strange. I was more than disappointed when I had to skip through most of it because it was all repetitive and annoying. I am still procrastinating on writing the review for it and still debating if giving the title 2 stars is too high of a rating. I will probably go with 1 star. I hate to do it but it is what it is.
What are the most common mistakes that you see authors making?
I find the most common problem with indie authors is that they don't consider a budget to give their book the best shot. An indie author has to be one lucky person to make it big off of social media alone. There are plenty of ways to get inexpensive publicity for your book without having to have a dedicated publicist and spending $10,000-20,000 per title. It just doesn't have to be that way but an author needs to remember they can only get so much for free. Doing a lot of little things can make a big difference.
It is expensive to get a good editor and a lot of people rely on family and friends to give them their opinion and use them as their proof readers. Big mistake. Family and friends are the first ones to forgive your imperfections, whereas a buyer will put them in your face easily. Get a good editor to read and recommend changes to make the story better or even a proofreader to say hey, there are lots of misspelled words here that need correcting.
I also find that indie authors rely on social media too much to sell their books and they are constantly begging for people to 'like' their pages. It can work for some but as a reader, there is nothing more annoying than seeing sales pitches on my newsfeeds constantly.
Authors need to have a budget for promoting and seek out assistance in getting their books out there. The people on Facebook are not the only people in the world buying books. It takes more than Tweets and status updates to sell books. Getting 10,000 likes on Facebook doesn't equal 10,000 books sold on Amazon. Huge misconception.
Before I started reviewing, I never looked to social media for recommendations for my next great read. It was merely word of mouth.
Tell us about any pet peeves you have as a reader.
My biggest pet peeve would be poor proofreading and editing. There is nothing worse than having to re-read something because it doesn't make sense or the words are misspelled.
Would you say you more often find yourself loving a book it seems everyone hates, or hating a book everyone else is raving about?
It's all a matter of personal taste. I read a book recently that I loved and then I looked up other reviews on the same title, I found mixed feelings and reviews on it. I have read several books that were, in my mind, terrible and had super high ratings on Amazon.
When I see things like this, it makes me wonder who is writing those reviews and if they are related somehow to the author. I have even found in some 'best sellers' that I didn't catch what all the hype was about.
I try to make a point not to search out reviews for a title until I have formed my own opinion on it. If I feel like I am being overly critical or questioning if I missed something, I will look for other reviews to see what people are saying. Sometimes I won't feel like the only one who feels this way or that way if my conclusion is similar to what others found to be true for themselves.
What can authors do to ensure a good relationship with book bloggers?
Authors should always keep in mind that we are real people and we have lives too. Constantly asking bloggers to do things for them is a turn off. I turned off my Facebook messages on my fan page because of this.
Another thing I like to remind authors: if you ask for a review you will get a review. Regardless of whether you like the review you get, it will be posted. Asking me not to share my thoughts is unfair to the next person who might be looking for my next recommendation.
Authors should also find ways to help bloggers and not expect the blogger to do everything for them. Time is precious and we all have things we need to do. Being bombarded by authors all the time can be annoying. Interacting with a blogger, talking with them and learning about them makes the blogger more interested in helping an author rather than seeming like they just want something from them.
Simple flattery goes a long way too LOL
If you read a book you think is just terrible, how do you handle that?
I pride myself on remaining professional when it comes to my reviews. I am honest but at the same time I can be rather blunt. I make sure that I re-read my reviews and get an opinion from a group I am a part of if I feel like I might be coming off rude or disrespectful. There are plenty of ways to say "a book sucks" without actually using those words. No one wants to be shot down or have their feelings hurt. I do what I can to make sure I do not hurt feelings in the process.
What was your worst experience with an author?
I forwarded a review to an author one day and the review was a 4-5 star rating. The author was so upset at the reviewer's comments that he just went off on me. (It was not my review, I was just the messenger) The author told me to get off of my "proverbial high horse" and get reviewers that were not worn out. I really never expected an author to get so upset about a 4-5 star review. After several emails back and forth I just gave up and stopped replying to him. I was not going to banter with him acting like a child over a reviewer's opinion.
Some people you cannot please no matter what you do. I always kill them with kindness. They are the fools if they want to act that way, especially with someone who does publicity for a living. Bad publicity can go further than good publicity; it's one of those things that authors should consider before they go crazy on someone who can damage their name just as easy as they can build it up, liking biting the hand that feeds you so to speak.
Savannah Mae, thanks for the interview and for all you do to help promote indie authors. Everybody be sure to check out Say What? Savannah Mae and Say What? Savannah Mae Kids.