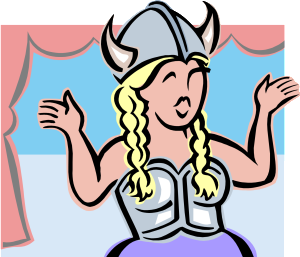 A while back, I attended a festival of romance. It was one of those events where authors get together, mingle with publishers, sell some books, make connections and so on. There were workshops and other events where we got to meet and greet.
One of these events was a readathon. It was staged in a shopping centre. The idea was for a steady line of writers to keep an audience entertained with excerpts from our books. In reality, most of the public was more interested in shopping and ignored us. One writer, however, grabbed their attention. She belted out Jon Bon Jovi's Living on a Prayer ahead of her reading. People came to a rapid halt and listened. It was a crowd stopper.
The lady in question, Nicky Wells, managed to be star of the evening event by doing this, and has since gone on to appear regularly on a local radio station.
More recently, I was watching a video clip on Facebook set in a supermarket in which opera singers, disguised as shoppers and customers stop an entire store of people by suddenly bursting into a rendition of the Italian song Funiculi Funiculà. The customers are spellbound and capture the event on their mobiles while hanging onto their wire baskets and shopping trolleys. The video went viral.
Researching for this post, I came across a fabulous video of a Polish man singing opera on the street. What makes this video special is that his baby, in a pushchair near him, is accompanying him and appears to be singing in harmony with the man. That video has also has collected a huge number of hits.
You know where I'm going with this now, don't you? Book trailer videos are all good and work well, however, imagine if you could get a video to go viral? If you are able to sing a song, or have some friends (or children, although I don't want to encourage child exploitation) who can sing, here's an opportunity to get your name remembered and even sell some books.
Set yourself up in a supermarket (many supermarkets are happy if you hang just outside the entrance but check first) or on a busy high street. I recommend that you don't do this on home turf. Travel away from your usual patch.
You need to surprise your audience, so opt for dressing up as a street cleaner, a business man complete with umbrella and briefcase or disguise yourself as an elderly bag lady. The idea is to bewilder and intrigue them. If you look like a performer it won't have the same effect. Position yourself in full view of the public.
Then as people go about their business, suddenly burst into song.
If you can choose one that works with your books then so much the better. Anything set in the gambling world try Poker Face. Your book is a western? Go for Do Not Forsake Me Oh My Darlin'. Write erotic literature? Have a go at Like a Virgin. I leave the choice to you. Just make sure it doesn't have a long musical introduction and is catchy. Gloria Gaynors' I Will Survive, Queen's Don't Stop Me Now and Bill Withers' Ain't No Sunshine worked like a charm for me. Although that is probably because I have the worst singing voice in the universe and people wondered what the awful row was.
If, like me, you can't sing, then you'll have to opt for plan B. You can whistle (Bobby McFerrin's Don't Worry Be Happy is a good one) or try out an unusual instrument. I've just experimented with a bright pink kazoo. I certainly got attention. I also got £2.27 because people thought I was a busker.
Make sure you have leaflets or postcards of your books with you to hand out afterwards when the crowd applauds. If you're lucky someone will have videoed you and it will go viral. Failing that, you should have attracted new readers or, at the very worst, you'll be taking home £2.27 and a very red face.