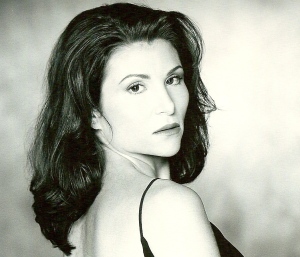 Guest Post
by Brenda Perlin
Writing fiction is hard. Writing fiction that is not really fiction is even more difficult. In my case, I wrote a story that is 100% from real life and hoped I could avoid being sued by changing the names. Possibly getting sued felt to be my biggest hurdle, but what I learned was that was the least of my concern.
After my book Shattered Reality (formerly known as Home Wrecker) was released, I had to confront the issue that many people were not going to be pleased with me or my story. What did I expect with such a title? There was judgment, criticism, and plenty of hatred spewed my way. Part of that disdain was from friends and family members. When you write a story about your life and go as far as to have it published for all to read, there are going to be some pretty unhappy people.
I think the biggest fallout was with my oldest sister. I shared some family secrets that even she didn't know about, or at least she claimed to know nothing about. Worse than that was how this story was going to affect her children. To be completely honest, I thought about the ramifications when I had the choice to take that part out, but I made a conscious decision to go with the total story. Maybe it was selfish, but I figured if I was going to be real and share my life story, I was going to come clean. Call it "true confessions" if you will, but I felt it necessary to share the good, the bad, and the really ugly. And there is plenty of ugly. I do not frame myself or my decisions in a pretty light. Basically I throw myself and others down the river. I did that without looking back. I was on a mission to tell this slice of life as honestly as I could and that is what I believe I did.
Besides my oldest sister, I told stories that probably should not have been in the book. The story of my life was really a story of so much more than just me. When I was married, my husband asked me not to share anything. He would say, "I don't want people to know what brand of toilet paper I use." I was married, and now divorced, to an extremely private man.
Can you imagine how mortified he had to be when he learned I had written this book? I am just glad I wasn't anywhere close to him when he found out this book existed. In that way I am a coward. I can write about it, but if I had to face him I would run. If I saw him on the street, I would avoid him at all cost. But then, that relationship would have been severed whether there was a book or not.
There were a few other people who were not so pleased with me and my book. My closest friend said I hurt her feelings even though I thought I shared a funny story. Most of my friends haven't read the book, which causes me pain. I am not sure what I was thinking, but I believed the people in my life would be interested and share in my enthusiasm. That has not been the case. Many people are not readers. Some do not read unless it's written by Danielle Steele. It's been a rude awakening, but this is the reality of writing a book, fiction or non-fiction, and thinking everyone is going to jump up for joy.
My biggest supporter was my sister-in-law's mother. She couldn't get enough of my story and ate it up in one night. At 85 years old, there wasn't too much I wrote that shocked her. In fact, she loved it and we spent many afternoons together talking about stories from the book.
The most rewarding part of writing the story of your life is having total strangers relating and even connecting to it. That is the best feeling in the world. There is nothing more gratifying than a positive review and knowing my story touched someone.
Now that a few years have passed, my friends seem to have gotten over the shock of my divorce and the telling of my story. Life has fallen back into place and I have learned to alter my expectations. Even though I am still not talking to my older sister I did see her at a funeral and she gave me a hug which I was grateful to have received. I am no longer disappointed when friends and family don't show their support for my books. The good thing is I am supported in other ways. Ways that are much more relevant than the story of Brooklyn and Bo. It feels good not to harbor bad feelings.
When I look back I can't believe I had the nerve to write some of the things I did. Talk about revealing. I was naked in a packed stadium and yet I would do it all again.
If any of you are teetering on the idea of writing your story I would highly recommend it. For me, it was something I felt I needed to do. If anything, writing my story has helped me come to terms with the decisions I have made and has allowed me to see that there was a good person inside there. She was there hiding but ready to be discovered.
---
Brenda Perlin is an independent adult contemporary fiction author. Brenda evokes emotional responses in her readers by using a provocatively unique writing style. Her latest book in the Brooklyn and Bo Chronicles captures the soul-wrenching conflicts of a personal struggle for emotional fulfillment. Learn more about Brenda on her website and her Author Central page.