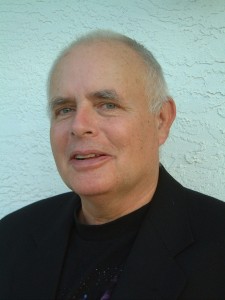 Guest Post
by Ed Griffin
Aristotle said, "Art releases unconscious tensions and purges the soul."
I volunteered to teach creative writing first in a maximum security prison in Wisconsin where I lived. When we moved to Canada in 1988 I volunteered again, but the prison administrator told me I wasn't needed because Simon Fraser ran a university program at Matsqui prison. A year later the program was cancelled and I started to teach creative writing.
That was twenty years ago and I made Aristotle's quote my motto. Writing was an art, and it helped people understand themselves. I remember giving an assignment, "Write about a safe place you knew as a child." Nothing was more productive than this. "Me and my brother, we had a fort behind the house where we went when ma was looking for us." "My safe place was under the steps. I hid there when my old man came home drunk."
If a guy stayed with the class, he got beyond "F…. the system," though I was glad to see him write that, rather than act it out. Only a few guys in all those years turned into 'real writers,' but that didn't make any difference to me.
For one thing they had a few hours every week where they got to live in a different world, the world of art. In the prison there really was no art, no drama, no theater, no painting and no music. This last bothered me a lot. Society learned long ago that music helps people, helps them find peace.
Programs are the current magic bullets in the prison system. Anger management, cog (cognitive) skills and so forth. Guys don't sit down with management and pick the programs they think they should take, no, they are assigned programs. As you can imagine, this doesn't work very well.
The men appreciate volunteers, people who give of their time and come into the prison to teach. They feel that these volunteers respect them and care about them. Twice a year we ran weekend writing retreats, which taught us outsiders a lot about prison and gave the insiders a feeling that they were normal people, engaged in learning about a craft.
I hope others will volunteer to teach writing in prison. There are three levels of prison: Provincial (any sentence under two years), Federal (any sentence over two years) and remand centers. I think the USA has a different line-up, minimum security to maximum security. People who want to volunteer in prison have to go through a training program. Here in Canada it's a one night course.
It's not only writing that needs volunteers, it's all the arts. Sadly they're missing in most prisons and yet they are very therapeutic. They come to a man or woman with this attitude, "You have talent and we're here to help you develop that talent." Programs approach a person with the attitude that they're sick and need help.
I taught a class once about writing romances, and I said that men often write these, using a pen name. The next week one of my students came down to class with the opening chapter of Breach of the Heart." This inmate was a boxer and he looked it. He read the chapter in class and the guys liked it. "Tell me, how did you get inside that chick's head so good," one of his classmates asked. He looked around the room and said, "Hell, I just got in touch with the female part of myself."
I know it was only a man like him who could have said that in prison and lived.
Think about it. That chapter took him most of a week. So he spent his week writing, not smoking dope, not beating up on someone.
He's out today and has his own business. At least in his case, "Art releases unconscious tensions and purges the soul."
---
Ed Griffin has published poetry, plays, short stories and a newspaper column.  His writing has won several awards and the American Humanist Society has honored him as the teacher of a prize-winning inmate writer. Griffin believes that all the arts, including writing, should be encouraged in prison. He is the author of six books and founder of Western Canada's largest writer's conference, the Surrey Writers' Conference. You may learn more about Ed on his website and his Author Central page.