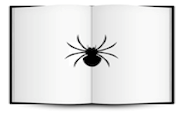 Spider Road Press invites submissions of unpublished short stories of no more than 8,000 words with strong female characters to "Eve's Requiem: Tales of Women, Mystery and Horror." This anthology will be published by Spider Road Press in late 2014. Men and women are welcome to submit. They are looking for literary, intense stories in which women actively face dangerous situations. They seek tales in which the plot strengthens the characterization.
Prizes: Contributors will be paid $20 and 2 free books.
Entry fees: Free
Postmark deadline: April 30, 2014
For more information, please visit their website.
*      *      *      *      *
Indies Unlimited is pleased to provide this contest information for the convenience of our readers. We do not, however, endorse this or any contest/competition. Entrants should always research a competition prior to entering.