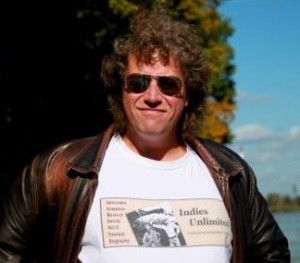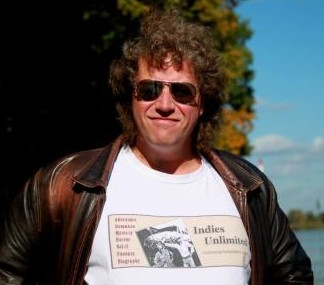 Have you ever wondered about those percentage royalty rates Amazon offers? What is it with Amazon giving 35% for a sale in a certain price range, and then 70% in a higher price range?
The reason I ask is because of our need for predictability. We like certainty; we like the comfort of knowing what we're going to get and what's going to happen. But with many of us, the problem is that predictability tends to evolve into a sense of entitlement. If you're in a position of power, the fastest way to get people to hate you is to deny them something to which they believe they're entitled. Parents the world over have to walk the tightrope of whether to discipline their children, since the act of punishing them by denying them something is just as likely to exacerbate undesired behaviour as to correct it. At the societal level, over the last few years regimes in many countries have been finding out the best way to turn a localised insurgency into a full-scale revolution is to deny their populations access to the internet, something which didn't even exist a generation ago.
My point is that Amazon and the Kindle have been around for a few years now. Independent Authors are used to those royalty figures: 35% and 70%. Perhaps, without realising it, some of us have already developed a sense of entitlement: it has become "unthinkable" that Amazon could lower them. But is it? E-book royalty rates for traditionally published authors are causing litigation as well as debate, and Indie Authors would do well to keep an eye on developments.
In this article in Salon, Laura Miller reports on a New York court case where trad-published authors and the Big Five are slugging it out over e-book royalties on back-list titles. You have to spare a thought for the situation long-standing traditionally published authors find themselves in today. As the story reports, author of the YA classic Julie of the Wolves, Jean Criaghead George, was none too happy at HarperCollins' insistence on a 25% e-book royalty rate. George published her book with Open Media for a 50% royalty. HarperCollins sued, and won. But other agents and authors continue to push for 50%, while the trads are holding fast on 25%, trotting out the same old overheads/editing/paying-for-gambling-on-new-author excuses they always do.
It is important to consider how cases like this might affect Independent Authors in the future. While we are not obliged to suffer the outrageous terms of Big Five publishing contracts, the two numbers being argued over – 25% or 50% – may take on greater significance, especially if Amazon continues its dominance of the e-book market. It doesn't take a great leap of imagination to see Amazon revising the current Kindle royalty rates downwards because 50% (or, gulp, 25%) has become the new "market standard". Unlike the Big Five, Amazon could not blather on about having to pay for editing and other overheads, but then again, when Amazon makes things tougher for its suppliers and content providers, it tends not to justify its actions in any case. If Amazon were to take such a step, it's difficult to see how Independent Authors could respond, however much our sense of entitlement might be offended.