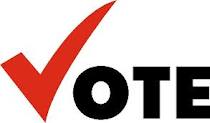 It's time once again to make your choice for the flash fiction challenge. Who will win? You get to decide! No pressure or anything, but the winning entries will all be included in the next edition of the IU Flash Fiction Anthology.
Go ahead and take a look at this week's entries here. Make your decision, then use those share buttons at the bottom of the post to spread the word.
Voting polls close Thursday at 5 PM Pacific time.
Which author penned your favorite entry this week?
Ed Drury (38%, 58 Votes)
AV Carden (28%, 42 Votes)
Dominique Goodall (23%, 35 Votes)
Kenny (6%, 9 Votes)
Jon Jefferson (5%, 7 Votes)
MathoSka Cikala (1%, 1 Votes)
Kae Bender (0%, 0 Votes)
Total Voters: 152

Loading ...
NOTE: Entrants whose submissions exceed the 250 word limit are eliminated from the poll.