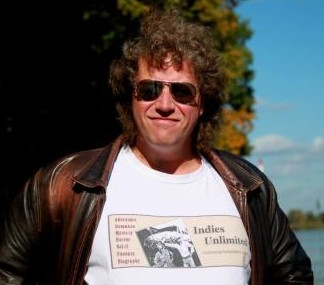 While for most columns I try to steer clear of the mighty Amazon, sometimes it's simply not possible, because these guys are just everywhere.
Over the last couple of weeks, Amazon has announced a surge in turnover. From making a paltry $16.1 billion in the first quarter of 2013, in the same period this year its turnover has increased to a slightly-less-paltry $19.7 billion. In addition, in the same quarter it expanded its workforce by 7,000 new employees, bringing its total global workforce to 124,000.
But while Jeff Bezos frets over whether to buy his wife Monaco or St. Tropez for her birthday, there are other aspects to the story. In an in-depth piece from the Huffington Post, reporter Dave Jamieson talks to the "real Amazon drones" – the delivery drivers whose pay and conditions are less than ideal. In what is a solid piece of investigative journalism, Jamieson speaks to a number of those entrusted with getting Amazon's packages to their customers, and shows how difficult it's becoming for these people to make a decent living. As one interviewee puts it: "It's like they want us to be employees, but they don't want to pay for it." This is, of course, only so Amazon can shamelessly maximise its cold-blooded profits OR assuredly provide the best value to its consumers. (take your pick)
In an event which may be entirely unconnected, last month Amazon also ended Free Super Saver delivery from the UK to Poland. This may not be especially earth-shattering news, unless like me you live in Poland and buy from Amazon UK. Free delivery on orders over £25 had been a big bonus of which I and many fellow expats took happy advantage. Now there's no competition, Amazon pulled free delivery and announced it by sending its regular customers a terse email with this cute little bit of Orwellian double-speak: "We strive to provide our European customers with the greatest possible selection at low prices and hope to see you again soon." Why yes, dearest Amazon, of course you do!
Elsewhere, in an article on salon.com, Laura Miller poses the question: is reading antisocial? Well, I've always been an antisocial misfit; it's one of the reasons I took up writing in the first place, and it's one of the reasons the Evil Mastermind keeps me chained to the floor of my dungeon apartment here at IU. Miller herself seems to come down more on the social side of reading and sharing great books, while I seldom recommend a book I've enjoyed on the basis that everyone's tastes are different.
A few years ago I lost a friendship when a book my ex-friend said I'd love turned out to be a steaming pile of horse manure. I couldn't believe he'd recommend such a trite, hack-written piece of junk to me. Obviously, he was offended at my passing judgement on his judgement of a book he absolutely adored, and to use a cliché, we drifted apart. Since then, I don't recommend books I've enjoyed because it isn't worth the aggravation (since you ask, the book in question was Roth's atrocious The Plot Against America).
Finally for this edition, for you fellow Science Fiction readers and writers out there, here is a very nice article indeed from The Smithsonian, about how writers have been predicting the future. This well-written piece is one to settle down with a nice cup of your preferred beverage, and enjoy.