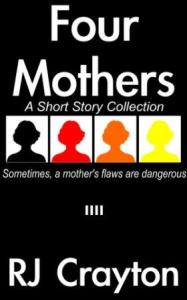 Many authors write the occasional short story, but because of their length, may not want to sell them as a single item.
A short story collection is a great way to release some shorts with a word count that makes the price reasonable.
Creating a short story collection is a little different from creating a traditional novel, so here are a few things to consider:
● Collection theme. It's good to have a general theme for the collection. That helps ground readers in what they're getting and solidifies the reason the stories are together. A tagline that expresses the gist of your theme can also help quickly sum up the collection in potential readers' minds. For example, if your collection theme is mysteries, you could use a tagline like, "Mysteries to keep you up all night." If the theme is cozy mysteries, maybe you use something like, "Cozy up for a night of intrigue."
● Introductions & TOCs. An introduction is often appropriate for collections. It only has to be about a paragraph and should let the reader know the general theme of the collection. While some people don't believe a table of contents is necessary in novels, I think a short story collection should have one. TOCs let readers know all the stories in the collection. They also allow readers to easily pick a story they want to start with. If that's the way they like to read collections, they should easily be able to get to the story they want to read first.
● Story order. While this may seem insignificant, story order does matter. You want to lead with one of your strongest stories, one that readers will devour so quickly they'll want to keep reading all the rest. Of course, all the titles in the collection should be good, but it's important to start strong. In looking at short story collections for sale on Amazon, many collections' one-star reviews indicated the first story the reviewer read was poor. On one collection I saw, a 4-star reviewer noted implored others to give the collection a chance because it starts off weakly. That's not what any author wants. Saving the best for last doesn't work in books, because readers tend not to wait that long. (I know I mentioned skippers earlier, but for every person who likes to skip around there's another who likes to start at the beginning and move to the end.)
● Book Description. Because it's a collection of stories, you can't write the typical linear narrative you would craft for a novel description. Short story collection descriptions vary in method, but the first thing you'll want to do is start with your theme. This is where your tagline can come in handy. Then, provide a few sentences that describe some of the tales in the collection. If you have 25 stories, you can't describe them all. Pick a few. Some collections list the title of all the stories in the bottom part of the product description (mainly when there are multiple authors); others choose to leave that information to the book's Table of Contents.
● Cover. As always, check to see what other covers look like for your genre. Romance collections look different from horror. People have varying opinions on this, but I think it's important to say it's a short story collection on the cover. Readers should look at the description, but sometimes they don't. It's best to avoid confusion with a little clarity on the cover.
● Promoting Your Other Work. One thing marketers suggest is to promote your other work at the end of your book. One way is to put an excerpt from another novel at the end of the newest work. With short story collections, you have to make an extra assessment before deciding if and how much of an excerpt to provide. If the short story collection is very short, you'll probably want to include as minimal an excerpt as possible or no excerpt. While writers like to promote the excerpt as "bonus material," readers sometimes feel cheated if half the length of the eBook is an excerpt from another work. The longer your collection is, the more comfortable you can feel adding a short opening chapter from one of your other novels at the end. The shorter your collection, the more you may want to think about it.
Those were the major things to look out for when dealing with short story collections.