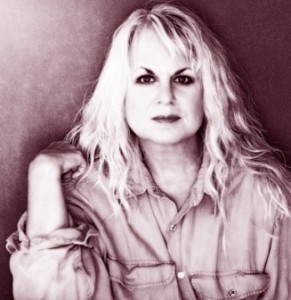 Guest post
by Lorraine Devon Wilke
While out on my journalistic beat covering certain aspects of the Amazon/Hachette debate,  I've had occasion to discuss the prevailing attitudes of some who continue to frame self-publishing as "the realm of the subpar," as one snarky commenter put it.
It seems, despite impressive statistics, celebrity authors, economic boosts to the industry, and overwhelming acceptance by readers (who don't give a hoot who publishes the books they like), self-published authors and their books remain marginalized in a variety of ways. Most larger newspapers and magazines will not review them, certain books sites (i.e., Oyster, "Netflix for books!") won't carry self-published titles; book conventions have tucked self-published authors away into back rooms (reminding one of the card table at family dinners!). One journalist went so far as to say self-published books could "never" be on a par with those put out by publishers, and even other authors sniff about the "lesser" quality of self-published books.
And as much as we indies can raise a ruckus about the unfairness of all this, there's just one problem: in some ways, they're right. The freedom to self-publish has not always translated into an impeccability in how it's done, and that has led to a book table, so to speak, flush with… hate to say it… "subpar" product.
Personally, and because I'm annoyingly anal about pretty much everything I do, I considered professional editing, formatting, and cover design as non-negotiable "costs of doing business"; wouldn't think of hanging my shingle as a published writer without those expenditures. Additionally, I'd spent years (hopefully, successfully!) learning the craft by writing screenplays, stage plays, short stories, hundreds of non-fiction pieces, etc., so that by the time I leapt into the "art of the novel," I at least felt up on story arc, dialogue pacing, and good narrative flow. One presumes all authors approach their profession similarly.
That is not necessarily so.
Several self-published authors with whom I corresponded made note that their books were the first "major writing" they'd done. One remarked that most self-published writers can't afford editors and cover designers and so they "do the best they can," their books going out "as is." Another told me, "Readers are less picky because ebooks are so cheap." Yet another reported that in the supportive community of self-published authors (it is a supportive bunch!), it's hard to be candid when friends post "cover reveals" or sample chapters and they're not up to snuff. We've seen evidence of that conundrum.
And that combined reality is why there remains a stigma about self-published books.
Literary agent, Rachelle Gardner, wrote in a recent piece, "You're Only as Good as Your Worst Book":
"Do yourself a favor and make sure everything about that book is the very best it can be. The writing. The editing. The layout. The cover design…. No matter if you're a self, traditional, or hybrid published author—don't cut corners. Don't phone it in. You could undermine your brand. You could weaken your value as an author in the eyes of readers out there."
I agree. It can also weaken the value of the "self-published" brand in general.
Traditionally published writers rely on professionals to assist in tightening prose, brainstorming titles, perfecting editing and formatting; creating engaging covers. We self-published writers? Not so much. We're like the big kids Mom and Dad left at home with the baby; there's a list of instructions on the refrigerator but we're basically on our own. Which means we have no choice but to step up. To meet the challenge. To make sure the "baby" that is our book flourishes as well as the one down the street with the high-priced nanny.
And the only way to do that, the only way weary stigmas about self-publishing disappear, is if we make them. We do that by putting out books that can sit on the shelf (virtual or otherwise) next to any traditionally published book and hold their own. We do that by being unassailable professionals who understand the demands of the business of writing (if you're publishing a book, it is, indeed, a business). We do that by holding ourselves to the highest possible standards and viewing our creativity, our product, even our marketing and promotional materials, through the same relentless filter traditional publishers use. We do that by being comparable. Period.
To the naysayer who claimed self-published writers could "never" produce a book on a par with Big 5 books, I say, "You just… shut up." We can. Don't do anything less. The future of the entire self-publishing world depends on all of us meeting that challenge. Put on your cape and get to it.
---
A true creative hyphenate, Lorraine Devon Wilke's resume includes theater, film, screenwriting, photography, rock & roll, and columns at various newspapers, news sites, blogs (her own) and The Huffington Post. You can learn more about Lorraine at her Amazon Author page and her website.