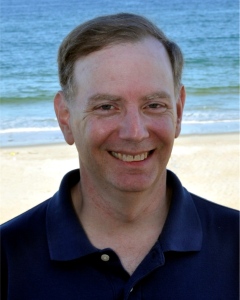 Guest Post
by Bruce Fottler
When I entered the world of indie-publishing, I was hungry for information and interaction with other writers. For years I was active in hobby forums, so writer-centric forums seemed to be an obvious place to start. After a few years of participating in writer forums, I've learned they can be helpful, supportive, and perilous.
Wait, why perilous?
We all know it takes passion to be a writer. This passion unleashes our imagination and drives our desire to pen a story. However, if we truly know our craft, our unfiltered passion will be refined by beta-readers, proofreaders, and editors into something that's polished for a reading audience. These are important processes that both improve and safeguard our narratives.
On the other hand, internet forums are avenues that enable writers to unleash their unfiltered passion. There's no editor around to point out inflammatory verbiage, no proofreader to cross out incendiary remarks, and no beta-readers to warn against foolishly charging into a controversial issue. I've seen far too many instances where writers get caught up in the moment, failing to gauge their emotion while possessing the talent to quickly type out a clever, snarky retort.
After the "post" button is hastily pressed – BOOM, the ill-conceived reply predictably sparks a flame-war. Things go downhill in a hurry and the moderators eventually lock the topic. After the dust settles, some are left wondering how to repair the damage to their social media reputation. If they're lucky, the moderators will clean up (or allow them to remove) any offensive posts. Otherwise, the internet has a very long memory and Google is always there to help unearth those embarrassing moments.
In order to mitigate these perils, I've come up with the top-five rules to keep in mind when participating in internet forums:
Rule 1: Stay off internet forums if you should be writing.
Rule 2: Stay off internet forums if you should be writing! While these forums offer access to a wealth of information, connections, and camaraderie, I've found they can easily soak up hours of time. I strongly recommend setting time limits as well as a cap on the number of forums that you join. It also helps to remind myself that working up the word count on my WIP is far more important than working up a high forum post-count.
Rule 3: Play nice. It never ceases to amaze me how many writers adopt a brash forum persona. They have no shortage of opinions, are quick to argue, and nobody should dare tell them what to say because they have freedom of speech on their side. I hate to break the news, but there really is no such thing as free speech on internet forums. Whoever pays the forum bills makes the rules, which everyone agrees to as a condition to join. Besides, brazen behavior rarely plays well in a forum community. Instead, it's best to be civil, helpful, and complimentary. Your social media reputation will benefit more from this approach.
Rule 4: Don't join a forum with the ulterior motive to self-promote. I've seen many new members join up and proceed to exploit any opportunity to plug their book(s) and/or blog. In fact, they think they're pretty clever in the way they attempt to disguise their promotional efforts. In reality they aren't fooling anyone because most members have encountered this behavior many times before. Besides, these forums are full of writers (not readers) who aren't there searching for their next read.
Rule 5: Don't feed the trolls. Every forum has them: Trolls. They lurk and strike when you post something that seems innocuous, but they want to use it to ignite a flame-war. No matter how incredulous a reply is to your post, or how under-control you think you are, don't take the bait. Trolls thrive on attention. If you ignore them, you starve them of what motivates them to behave the way they do. It's always best to let the moderators deal with them.
In conclusion, I'm not trying to steer writers away from internet forums. While some forums are better moderated than others, it's how you approach them that determines their value. I recommend that you enter into them with a clear intent of becoming part of that community. However, once you're a part of a forum, it's equally as important to adopt strict disciplines. Don't drift and waste time on things that will take you away from the most important thing: writing.
---
Since exiting a finance career in a world of cubicles, Bruce Fottler has written and published four novels. He has also dabbled in writing, producing, and directing film shorts. For more on Bruce, check out his Amazon Author Page or his Goodreads page.