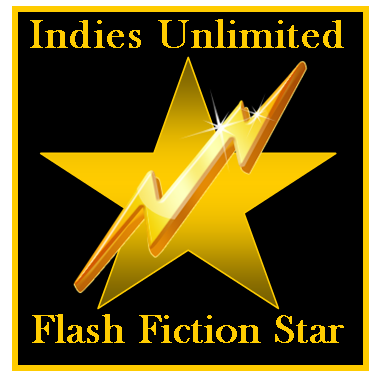 Annette Rochelle Aben is the readers' choice in this week's Indies Unlimited Flash Fiction Challenge.
The winning entry is rewarded with a special feature here today and a place in our collection of winners which will be published as an e-book at year end.
Without further ado, here's the winning entry: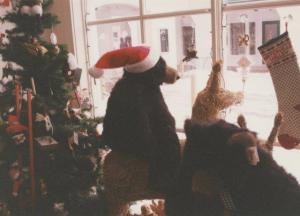 Howard the Holiday Bear
by Annette Rochelle Aben

Howard just knew this was to be the best Christmas of his life thus far. Everything had come together as planned and at any moment the limo would arrive to whisk him and Mama Lama away to be, of all things, the Grand Marshalls in the Annual Christmas Parade!
Being the Grand Marshall was an honor he had been nominated for year after year but when the voting was tabulated, Howard fell short and he was relegated to participating by riding one of those teeny, tiny tricycles along side of the Grand Marshall limo. This was NOT a fitting role for someone of his stature and breeding and most certainly NOT a comfortable way to be a part of the parade. Still Howard donned his fuzzy red hat, slipped a jingle collar around his soft, huggable neck and smiled graciously as he escorted the car with the dignitaries along the parade route. Perhaps it was not the most cherished of roles to play but Howard would bear up and do his duty.
The excitement was palpable now for he could see townsfolk lining the streets in anticipation. Look, there was Mayor Moose and his family climbing the stairs to the podium where they would take their seats of honor. Off in the distance, the Badger Band was warming up and the Dog House Dancers were lining up in formation.
Howard drew a hushed breath as the limo pulled up in front. The best Christmas of his life thus far, indeed!