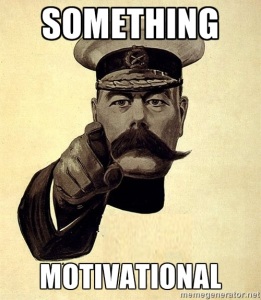 Would now be a good time to ask you about New Year's Resolutions for your writing? I've never tried it you see, but this year I'm giving it a go.
By the time you read this the turkey will be a distant memory. Unless, of course, like me you make a massive pot of stock with the bones, put it in the garage for lack of space because the fridge is full of leftover yummies, and then find it in the Spring.
The wrapping paper will be in the recycle box; you'll have worn Great Auntie Sybil's sweater with the reindeer on and too-long sleeves for long enough to decently consign it to the laundry basket (or possibly the bin). The final few mince pies will have been hidden in the freezer so that you can surprise yourself with them at Easter (yeah, maybe just me again) and 2015 is looming.
My resolutions for 2014 were the usual sort of thing … resolving not to make resolutions because then you feel bad when you don't keep them. But maybe exercise a bit, think positivish, perhaps try a tad harder not to let those nasty thoughts I have about people escape through my mouth. Generally Be a Bit Better! Drink less gin. Etcetera. Somewhere at the back of my mind though was also the idea that I could get started on writing a couple of books. Obviously I'd have them available for my fans (ahem) to buy for Christmas gifts in December. Well here we are, post stuffing, sprouts and pud, and one of those books has 5,000 words and the other has, um, an opening paragraph.
So, this year I will be strict. New Year's Resolutions not only made but printed out, pasted to the office wall, several other walls, and posted on social media for all to see. 'Please make me stick to these all year,' I will post on Facebook. (Since resolution number 1 is 'Spend less time on Facebook' this may have limited effect.)
And this year, for the first time, my resolutions are going to be about nothing but writing. No more pointless efforts to be nice, fit or slim for me, I'm going to bitch and drink to my heart's content, and consign my waistline to the ravages of time. But I am also going to write those books. They will be out for next Christmas.
As a kind of failsafe, I've asked the family to lock me away in my office for two hours a day and refuse to let me come out for anything except wees unless I've written something. Judging by the gleams in their eyes I think they might relish the opportunity a little too much, but I could still spend those hours doing stupid stuff eh? Only I can force that brilliant idea out of my head and onto the page to find out exactly how brilliant it isn't.
So, here we go, these are my 2015 resolutions:
Spend less time on Facebook.
Pay it forward by tweeting something for a fellow writer every day.
Then get the hell off social media.
Prioritise writing above TV and radio (except for The Archers, natch.)
Write it even if it's crap.
Say no to every project that doesn't pay (except for Indies Unlimited, natch.)
Write a bit more, even if it's crap.
What do you reckon? Do I stand a chance? I don't want to be the writerly equivalent of the January gym brigade, all enthusiastic for at least three weeks and then back to normal. Although I suppose that would mean another 5,000 words and a 2nd paragraph by this time next year, which is some sort of progress.
Maybe what I need is a big motivational poster in every room with something profound on it. 'Literature Needs You.' Or maybe, 'Call yourself a writer?' How about 'Only you can write this one'?
Over to you lovely lot. Do you make resolutions? Do they work? How about catchy phrases to keep you in the zone? If you had to make a writerly motivational poster for me what would it say? There could be prizes. I've got a left-over mince pie in the freezer all ready to mail to the commenter who nails it.
No? They're lovely if you're a Brit, a bit weird otherwise.
You might have to settle for basking in the glory of being quoted on the wall in every room of my house then.