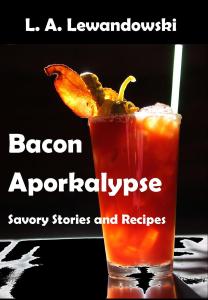 One of the writing projects I assigned myself in 2014 was a cookbook. I love cookbooks and have collected them for years. The last time I counted them I had seventy-three, not including the over-stuffed binder and the pile of gourmet magazines. I've cooked from all of them at one time or another, and often a dish I prepare is a combination of several recipes. I have also maintained a food blog since 2009, which has been a labor of love.
The best cookbooks combine stories, whimsical or factual, with the recipes. One of my favorites, Italy — A Culinary Journey, contains many classic recipes organized by region. The photography of the food and the landscapes, cities, et cetera, is breathtaking, and the historically based stories that accompany each section are charming. I have read that cookbook countless times and dreamed of seeing the coast of Puglia where my grandparents were born.
I did not have the energy or resources to take on a project of this magnitude. I decided to do something a bit quirky — to combine my newfound affection for flash fiction with recipes I've prepared. Better yet, because I love bacon, I included bacon or pork in as many of the stories as I could, and attached a link at the end of the story to a yummy recipe. Sounds easy, right? Um, no.
The writing was, as always, the easy part. The cooking was, too. There were lots of things I learned as I compiled a year's worth of stories and recipes into an attractive gift item that a local boutique owner had agreed to carry.
Chefs cannot copyright a recipe. A list of ingredients, like the title of a book, cannot be copyrighted. The photographs of food are protected by copyright law, as is a specific method a chef may have for preparing a dish. For example, in The French Laundry Cookbook the method of preparing a torchon is quite specific. That is the chef's work and would fall under copyright law. The Supreme Court has ruled on this issue as noted on Wikipedia: For example, a recipe is a process, and not copyrightable, but the words used to describe it are; see idea-expression divide and Publications International v Meredith Corp. (1996).[2] Therefore, you can rewrite a recipe in your own words and publish it without infringing copyrights. But, if you rewrote every recipe from a particular cookbook, you might still be found to have infringed the author's copyright in the choice of recipes and their "coordination" and "presentation", even if you used different words; however, the West decisions below suggest that this is unlikely unless there is some significant creativity carried over from the original presentation. It should be noted that a sufficiently novel, useful, and unique (i.e. non-obvious) recipe can be granted protection under patent[3]
Even though your stories have appeared on the Internet and possibly another blog, you, as the writer, own them. Amazon will contact you, if you sign up for KDP Select, to make sure you own the rights to the stories and other content. A couple of emails to their legal department will make them comfortable that you are not mining free information on the Internet and using it as your own for profit.
Be respectful of the sources you used for the recipes. I have many attributions in this little cookbook. And, Jacques Pèpin has been quoted as saying that recipes are cultural and historical. The idea that someone could "own" them is ridiculous. It is polite, however, to give credit to another chef for the inspiration that has led you to your own version of a recipe.
The recipes must be meticulous in format and measurement abbreviations. This is where you need an editor with eagle eyes to pour over the recipes and point out when you use tsp instead of teaspoon.
Formatting is key. I used a hyper-link in the eBook version to connect the story to a corresponding recipe. In the paperback version the formatting had to be completely different. You need a professional to make sure your finished product is perfect.
Finally, I tried to take photos of a Bloody Mary myself and they were horrible. We couldn't get the lighting right no matter what we did. As we all know, the cover is key and I was at my wits end. Our own K.S. Brooks, an award-winning photographer and my hero, came to my rescue. She made the cover you see above, saving my project from the disappointing, amateur cover I'd created.
The result of all this work is a sweet little cookbook. It was a lot more work than I'd anticipated, but it was the last project I checked off my list as I took on a full-time job at my local Nordstrom for the holiday season. That, my friends, is a story for a future post.