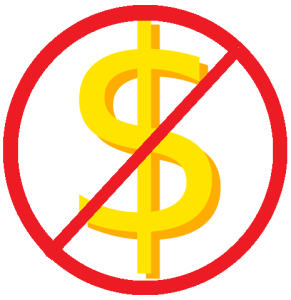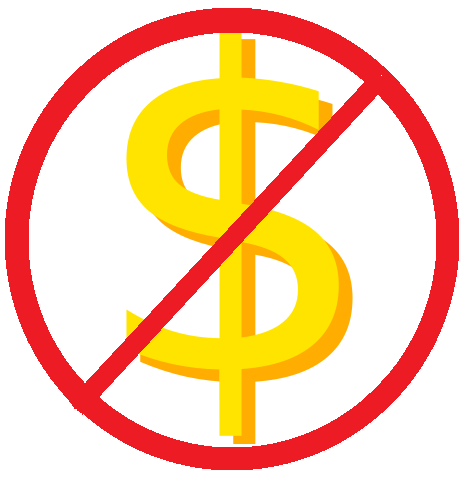 Since the first indie authors figured out a way to make their eBooks free on Amazon, other indies have been badmouthing them. Some of the same authors – with an assist from traditionally published authors, their publishers, and various publishing pundits – have been making the same arguments about cheap eBooks. (Cheap being 99 cents, $2.99, or whatever is less than what that particular whiner thinks is the "right price.")
There are plenty of good reasons why authors might want to make one of their books free or relatively cheap, whether for a limited time or for the foreseeable future. There are also bad reasons to do so. An indie author considering this should understand their rationale for how they price their book, have reason to believe this will accomplish what they're hoping for, and a way to measure whether or not it is working. Just as any good businessperson would do when making pricing decisions on their products.
Many of the reasons naysayers give for free being evil are illogical and don't hold up to the barest amount of scrutiny. They demonstrate a misunderstanding of how business works (no, publishing isn't a special snowflake with different rules) and consumer behavior. Sometimes they're just delusional. Or maybe I'm being a big meanie and they just need a little education. So here's my response to some of the more erroneous and pervasive objections I've seen.
Making readers less likely to buy my reasonably priced book aka "the reason I'm not selling any books"
Here are two watches for women currently available on Amazon. Right now this one can be yours for only a penny (plus $4.99 for shipping).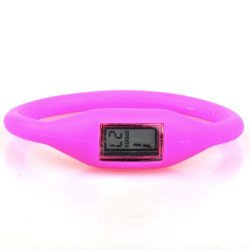 Don't like that one, then grab this one made by Zenith. What a deal. Not only do you get free shipping, but they've marked it down from the list price of $200,000 to just $116,000, more than 40% off. Only one left in stock. Better hurry before it's gone.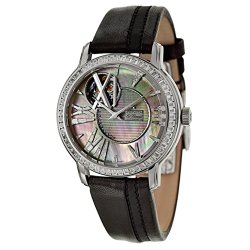 If neither one of these is right for you there are hundreds more ranging in price from pennies to just shy of ninety-thousand bucks. Most people I know who wear watches own very few (possibly only one) and buy a new one infrequently. Is the Zenith company complaining that they aren't selling enough of their watches because that pretty little pink number is available for a fraction of their asking price? Seems pretty silly, doesn't it? If you're one of those who complains about cheap or free, you're doing the same thing. Price is only one factor consumers consider when deciding whether or not to make a purchase.
Spending under a dollar for someone else's book is unlikely to convince a reader not to spring the four or five dollars for yours if they want to read it. Book buying isn't zero sum. Buying watches might be close since most watch buyers don't buy two. Your bigger competition is everything else a reader might spend their discretionary dollars on. That includes video games, movies, music, a night out on the town, or even that double tall skinny vanilla latte at Starbucks that everyone likes to compare the price of their book to.
Lowering standards of the industry
I see this mentioned, but I don't understand it. I'll concede that the ability to self-publish has lowered the quality of the average published book. Some indie authors are as good or better at telling a story than the average traditionally published author, others aren't. Some take their book through a polishing process that meets or even exceeds that of a traditional publisher. (I can name at least one author whose books go through multiple editors, a team of beta readers, and at least four rounds of proofreading before release.) Others throw up the first draft, hopefully (but it appears not always) after doing a spell check. Yet I've seen books by the authors with a rigorous publishing process at a rock-bottom price, sometimes even free. The worst indie book I've read, and it really is no contest, is significantly more than ninety-nine cents. As I'm writing this, several of the best-selling traditionally-published Kindle books are available for $3.99 instead of the nine or ten dollars we've come to expect from the Big 5. A book lacking in quality had that problem before it had a price attached. Raising the price isn't going to improve a faulty book. Lowering the price of a stinker might move a few more books, but pricing decisions and book quality are two different, largely unrelated subjects.
Giving consumers unreasonable expectations / A race to the bottom / Devaluing books
The devil on one shoulder wants to just point at the watches above again and be done. The fact that you can have that pink fashion statement for a fiver might be the reason for the drastic reduction in the other watch, starting the race to the bottom, but I doubt it. I also realize that's not the point people are trying to make with these claims. Each one seems logical at first. Then you realize they all play to the emotions, painting a scenario that will provoke a visceral reaction in many authors and book lovers. On the surface, it seems like a plausible result. At least until you apply a modicum of critical thinking.
We're only in the beginning stages of determining what the proper price range is for eBooks. From the author's perspective, it is whatever maximizes your total income. At least if you're approaching this like a businessperson with cash-in-hand as your top goal. If your goal is to be read by the most people, the right price might be free. For some books and authors, a high profit per book with low sales might be the answer while for others it is a low price point with the difference made up in volume. Still others might have a book they can't even give away.
The reality is that if a reader wants your book enough they'll pay any reasonable price. I can point to countless readers with more books in their to-be-read list than they could read in their remaining days, yet if a book grabs their attention they'll spring for it and move it to the top of their reading list. It won't matter whether it costs 99 cents or $6.99. That they just picked up another book for free doesn't mean they're out of the market. Books are not watches. Readers are always looking for their next read.
If a plethora of free books was going to cause all of the problems, the complainers would have been dead in the water before that first pioneer indie figured out how to make his or her book free. Project Gutenberg has existed for over forty years. They have in the neighborhood of 50,000 books available for nothing. Among these books are Pride and Prejudice, Mark Twain's Tom Sawyer and The Adventures of Huckleberry Finn. You'll find book by authors like James Joyce and Walt Whitman for the taking and can read about what Lewis Carroll imagined Alice was up to in Wonderland without spending a cent. A reader who doesn't want to pay for an eBook can go the rest of his/her life without doing so, never run out of reading material, and steer clear of Amazon entirely. Let's be realistic. You're no Walt Whitman. Odds are your books will be forgotten long before Herman Melville's. There are a lot of factors in play, but if your book isn't selling, it isn't because another author is giving theirs away. If free books by Charles Dickens and Victor Hugo haven't brought charging for books to a crashing halt in forty years, it isn't going to happen because some indies choose to price match the classics.
Now stop your whining and go pick on libraries. They don't charge, either.