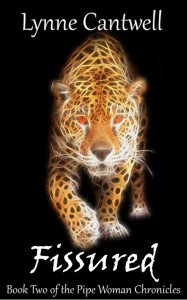 Fissured: Book Two of the Pipe Woman Chronicles
by Lynne Cantwell
Genres: urban fantasy/paranormal romance
This book is available from Amazon, Smashwords, and Barnes & Noble.
Naomi Witherspoon must mediate a power-sharing agreement between Jehovah and the pagan gods. But she's surrounded by Tricksters: her new boyfriend Joseph; the operator of a fracking facility near their friend's ranch; and maybe even the filmmaker she's just met. What could possibly go wrong?