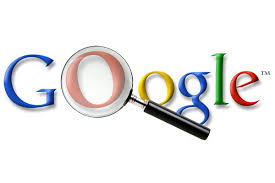 Google is changing its algorithm again. Unfortunately, this time we have to pay attention. On April 21st, Google introduced perhaps its most game-changing alteration to how it ranks websites than ever before. Forget the cute little Panda and Penguin changes that they instituted in the past, this one can affect your visibility almost immediately.
Currently, about 61% of total web traffic comes from mobile devices. With that in mind, Google's changes might make sense. The algorithm change has to do with mobile search. This change will give top priority to sites that are "mobile friendly." In other words, if your site or blog isn't mobile optimized, you could lose up to a third of your traffic. The drop depends on how people search. You don't have to freak out just yet, currently, the change only affects searches on mobile devices. If someone is Googling you from a desktop, nothing changes.
However, based on Google's statement, "… will have a significant impact in our search results …" we should be concerned.
So, now what do we do?
Google has set up a mobile friendly test page that you can run any URL through to determine its mobile "readiness".
This will give you a report on where you stand. I took the liberty of running Indies Unlimited through the test page and here's what I got back: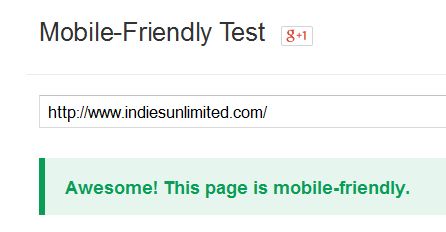 We are in great shape and Google will certainly give IU all the attention it deserves. Whew! I went on to try a few other URL's that I was pretty sure wouldn't fare so well, and this is what that looks like: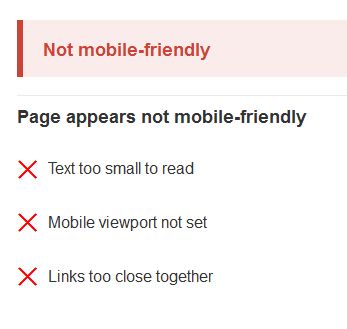 Google is not trying to create enemies here. They are trying to give people a better search tool. With that in mind, they will not only tell you what is wrong, they will spell out the details. You can proceed to another link on the same page, PageSpeed Insights,  that gives you a breakdown on how to fix the issues. For the same client above, you can see below the information that Google provides to help them fix the issues: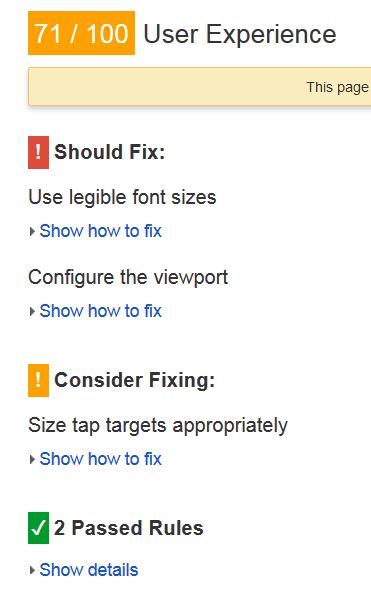 This is a great tool. Not only does it break down each thing that needs upgrading, you can click "show details" and it will pull pieces of your site to use as examples and let you know exactly what needs fixing. Size content to viewpoint is a big reason that many sites don't optimize. That's the ability of the site to fit in a mobile screen. In their Insights tool, Google even pulls the HTML code line that fails the test. So, if you know what you're doing, you might be able to go in and make a few changes and be ready to roll.
If you're using many of the standard template-driven platforms like Wix or Blogger, you're probably in great shape. If not, don't feel too bad, 67% of the Fortune 100 companies in the United States are not "mobile friendly" currently. How will that affect you down the road? Great question.
You will definitely be hit in search ranking without mobile optimization. The key is the extent that people find you via search keywords. Once you have things fixed, you can organically rebuild your search credit over time. In the end, we all want to have a site or blog that attracts fans and customers.
As easy as it is to blame Google for this new Algorithm upgrade, I believe it's necessary. Technology marches on and the way people find stuff has evolved. Nearly everyone operates out of a mobile device. It's no different than a changeover from records, to cassettes, to CDs, and now digital music. If you don't change your product to the delivery mechanism, you will be left behind. Do I think this can ruin your opportunity? Probably not, because I bet most of you out there are already there with what you need. Let's make sure we can jump ahead of the masses that cross their arms and refuse to change.