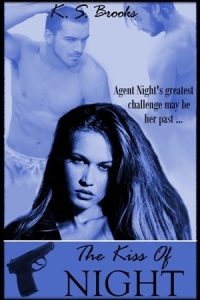 My good friend and fellow author K.S. Brooks just received some fantastic news. Her book The Kiss of Night is up for a Book Cover of the YEAR award.
YOU can help her win this prestigious award by  going to this page and on the right, scroll down just a little bit and place your vote for #5 and click Vote!
So, go already! What are you still loafing around here for?