Yes, I do believe necessity IS the mother of invention. I don't know who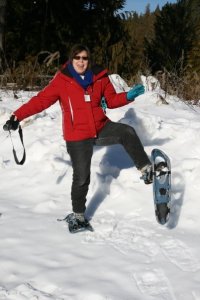 originally said that, and I'm too damned lazy to Google it. Huh, in fact, I'm so lazy that I just used "Google" as a verb. So there.
I have no intention of defending my laziness. Frankly, I'm proud of it. I use my energy solely for writing and marketing my books. My houseplants are wilting and my dinner is still in the freezer. But I put in a long day filled with paper cuts, taping my fingers together and filling in U.S. Customs paperwork so I could send out "Advance Review Copies" of my new book.
There's that word: review. That all too elusive review – the one that should be written quickly and gladly by the person receiving your book for free. But it doesn't go that way, does it? BE HONEST – you know it doesn't. Even though they basically gave their word they'd review your book – what percentage of them actually do it?