Jacqueline Hopkins-Walton's book, Wilderness Heart is featured today on Indiereader.com on their USA Today's Happily Ever After blog as a recommended read.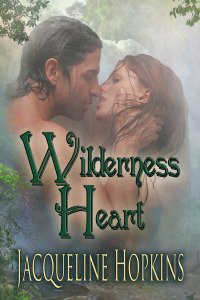 Lyn Taylor loves her job as an Idaho wilderness hunting guide, but her world is complicated. It is a man's job in a man's world where she must constantly prove she is very capable and qualified to guide men on their hunts. On top of her father barely engaging in life since the death of Lyn's mother, Lyn has second thoughts about marrying and having a man in her life.
But that was before she met Nic Randall, a lumber man, who comes from Montana to find timber to be bid on and milled. He is convinced she can't handle the job as their guide because she is a woman and she is, of course, insulted. Nevertheless, neither has much choice and are forced to spend day and night together for the seven day hunt. Lyn is not happy — just how much is a confident, independent woman suppose to put up with?
Wilderness Heart is available from Amazon and Smashwords. You can learn more about Jacqueline from her blog.
Congratulations, Jacqueline!