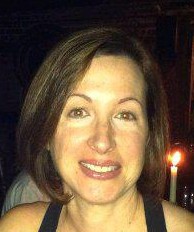 I don't want to introduce myself by being trite or speaking in clichés. But in reading the previous introductory posts of my fellow writers here on Indies Unlimited one thing is very apparent: we've all pursued writing as a passion or maybe even as the great love of our lives. And in the case of Indies Unlimited, I feel as if I've been given a Golden Ticket, a la Willy Wonka. Thank you Stephen Hise for the generous opportunity.
For me, the knowledge that I was a writer was not as innate as some of my contemporaries. I did have passions, starting with my desire to be a professional ballet dancer. Realizing I wasn't good enough to feed myself caused a stunning bipolar reaction: why not become an attorney instead? That didn't work out either. Law school is grueling not to mention expensive and I was already supporting myself and soon to be married. Second passion down the drain.
I settled in corporate America. And while the industry I worked in was fascinating, I was unfulfilled. Personally, my life was wonderful and when my husband had an opportunity in Florida I left the grey skies and the rat race of New Jersey behind and moved to Tampa, Florida.
Can I say this is when Lois began? This sounds very dramatic but is not far from the truth. No longer having to punch a clock and to work what I had always referred to as "a man's job" allowed me to reflect on what I really wanted to do. Family became the center of my life, raising two beautiful children that I could send into the world as kind, self-sufficient adults. But what else did I want to do?
I learned to play tennis. I planted a rose garden. Orchids are easier, so that was a natural migration. My family enjoyed my cooking and I became very good at it. Finally, I had time to read all the books I had promised myself. Another idea began to form: Could I actually write a book?
Cut to the chase – I did. I took all the things I love, put them in a book and that is why I am here writing with this wonderful group of talented authors.
Can I keep up with them? I'll certainly try. But honestly, I've never seen such a focused group of hard-working people in all my years of corporate life. Writing is a 24-hour deal. When we're not writing we're thinking about writing and hopefully we don't walk into traffic.
So here I am, bringing my experiences and hopefully, unique perspective to this nascent blog. Oh, and a fillip of fabulousness. It's a dirty job but someone has to do it.
*     *     *     *     *
L.A. Lewandowski is a Contributing Author for Indies Unlimited and author of the novel, Born to Die-The Montauk Murders. For more information please see the IU Bio page and her blog: http://www.cultureandcuisineclub.com
[subscribe2]