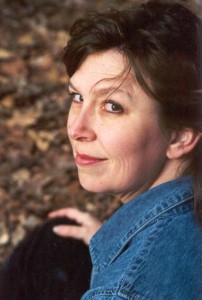 So many people complain about Twitter.  "I don't get it" or "it's a waste of time" or "why does anyone want to know what I'm doing" or "I don't see how it can sell books."  Yeah, that was me, too, a while back.  Then I decided to grab Twitter by the…eh, well, whatever one would grab it by and use it how I wanted.
Honestly? I get most of my news from Twitter. It's fast and easy and I can glance down my home page and see headlines on subjects which interest me. Not what Yahoo! or CNN wants me to see – what I want to see. And it's easy.
I like hearing about hockey, whales, satire, and human rights. I also like to know what book bloggers and reviewers are talking about. So I searched on those topics and picked out a few people to follow. Twitter then gave me suggestions of subject-related people I might like to follow. I checked them out. If they were my style – basically NOT tweeting every thirty seconds, I followed them. Bingo – I'm now following 20 or so people who will keep me updated on topics which interest me. Nice. As they tweet and retweet, I'll learn about more people I'd like to follow. And so on.
When it comes to tweeting, think about what you see that annoys you: hard sells, constant tweeting and spam, right? Then don't do that. Did you just see a good movie? Tweet it. Did you just try a new recipe? Tweet it. Did you just take a funny picture of a drunk person? Tweet it. Are you listening to some rockin' tunes and chair dancing? Tweet the name of the song. You're doing a book event? Tweet it. 5-star review? Tweet it. Did someone else post something you like? Retweet it. Really, it's not that hard.
Spread your tweets out through the day. Don't do them all at once. You never know who is paying attention when. Tweet random musings which reflect your personality. Tweet statistics you find interesting. If you think it's neat, someone else probably does, too. That's a good way to find people who think like you do. And believe me, they'll find you – although it will take time.
There is Twitter etiquette. Don't ask me about that. I'm a hermit. Supposedly it's nice to thank people when they follow you, and supposedly you should follow them back. I would probably have more followers if I did such things.
One of the things people like about Twitter is it makes celebrities accessible to them. Granted, many of us aren't celebrities yet, but it puts us on the same playing field with them. Just buy a smoking hot pair of shoes? Tweet a photo. People who like shoes will follow you. Guess what, I bet they can read, too.
*     *     *     *     *
K.S. Brooks is an award-winning author and photographer, and Co-Administrator of Indies Unlimited. For more information, please see the IU Bio page and her web site: http://www.ksbrooks.com/ You can find her on Twitter at @AuthorKSBrooks.[subscribe2]