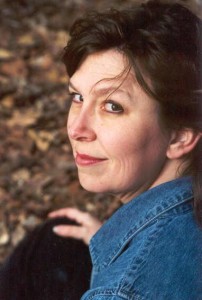 I've been honored a number of times to participate in a Novel Writing Contest as a Top Tier Judge. During those contests, I've seen a lot of manuscripts. Some showed good promise and strong writing skills. Others made me want to stab myself repeatedly rather than read further. In most cases, these authors all made the same mistakes, the most common of which I've listed below.
A good editor would pick up on these bad habits. If you don't have the luxury of hiring an editor, then you should pay special care to avoiding the list below. (Even if you do hire an editor, avoiding these pitfalls will make their job easier.) And now, in no particular order, I present to you the "Most Common Manuscript Mistakes."
1. Repetitive word usage: the same word and close derivations used multiple times in the same sentence and/or paragraph.
2. Introducing a lot of characters at the same time but not describing any of them.
3. Repetitive sentence structure.
4. Including a prologue when one is not really necessary, serving only to confuse, bore or alienate the reader.
5. Misuse of punctuation: especially using semi-colons incorrectly.
6. Excessive use of italics.
7. Word use consistency/inconsistency: spelling/capitalizing/hyphenating, etc. a word differently in numerous places.
8. Sentences that run together.
9. Using the same phrase to describe the same action every time. (i.e. using "their lips locked" every time someone kisses)
10. Misspellings. With spellcheck, there is definitely no excuse for this!
BONUS: A synopsis that doesn't aptly represent their manuscript.
*     *     *     *     *
K.S. Brooks is an award-winning author and photographer, and Co-Administrator of Indies Unlimited. For more information, please see the IU Bio page and her web site: http://www.ksbrooks.com/
This post originally appeared on Write, Write, Write on March 30, 2010.[subscribe2]